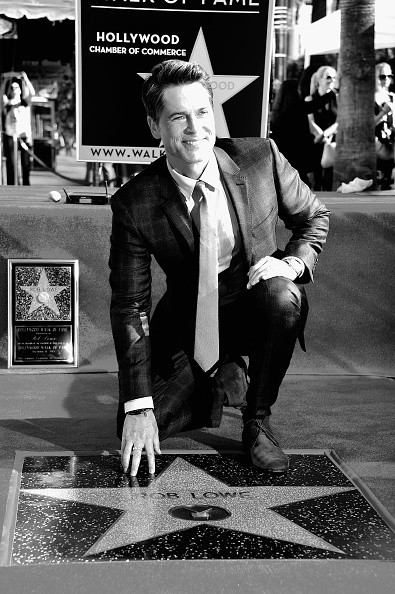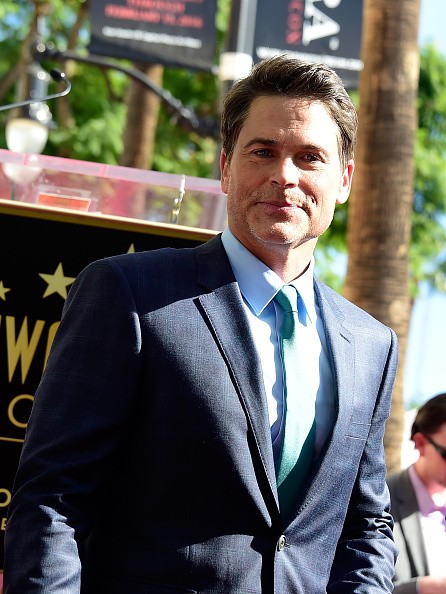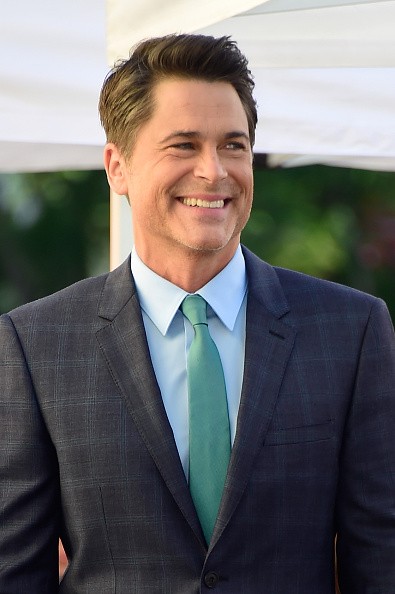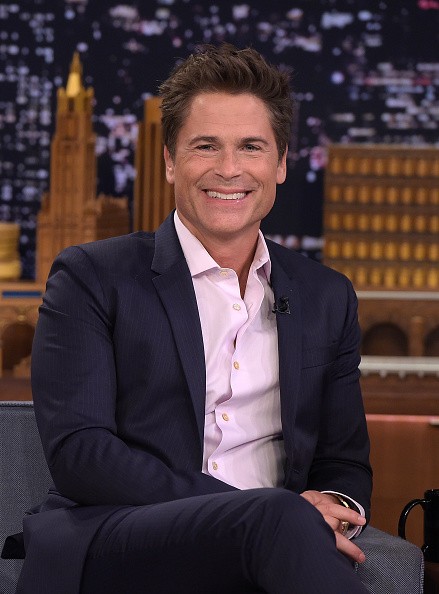 50 facts about actor Rob Lowe well known for playing Sam Seaborn in the television series The West Wing.
1. Lowe was born in Charlottesville, Virginia.
2. His mother Barbara Lynn was a schoolteacher and native of Ohio.
3. His father is Charles Davis Lowe, a trial lawyer.
4. His parents divorced when Lowe was very young.
5. He has younger brother Chad.
6. His brother Chad is also actor.
7. Lowe also has two half-brothers.
8. Because of a virus during infancy, he is deaf in his right ear.
9. Played a deaf character in Stephen King's The Stand.
10. Lowe was baptized into the Episcopal church.
11. He is of German, English, Irish, Scottish, and Welsh ancestry.
12. He was raised in a "traditional midwestern setting" in Dayton, Ohio, attending Oakwood Junior High School, before moving to the Point Dume area of Malibu, California, with his mother and brother.
13. Lowe attended Santa Monica High School, the same high school as fellow actors Emilio Estevez, Charlie Sheen, Robert Downey, Jr., Sean Penn, and Chris Penn.
14. His full name is Robert Hepler Lowe.
15. He garnered fame after appearing in such films as The Outsiders, Oxford Blues, About Last Night..., St. Elmo's Fire, Wayne's World, Tommy Boy, and Austin Powers: The Spy Who Shagged Me.
16. On television, Lowe played Sam Seaborn on The West Wing, Senator Robert McCallister on Brothers & Sisters, and Chris Traeger in Parks and Recreation.
17. He played President John F. Kennedy in Killing Kennedy, a 2013 television film that premiered on National Geographic Channel.
18. In 2014, he began appearing in a series of DirecTV commercials.
19. As of 2015, he stars alongside Fred Savage in The Grinder on FOX.
20. One of Lowe's earliest roles came in the 1983 TV film Thursday's Child, for which he received his first Golden Globe Award nomination for Best Supporting Actor in a Series, Miniseries, or Television Film.
21. His breakthrough role was his big screen debut in 1983, when he and Emilio Estevez were cast in Francis Ford Coppola's The Outsiders. Lowe played the role of Sodapop Curtis, the brother of the main character Ponyboy Curtis (C. Thomas Howell) and Darrel Curtis (Patrick Swayze).
22. Lowe and Estevez reunited in St. Elmo's Fire, making them the two more prominent actors from the group known as the Brat Pack.
23. About Last Night... followed, with Demi Moore (who had starred alongside Lowe in St. Elmo's Fire).
24. He received his second Golden Globe Award nomination for Best Supporting Actor for his role as the mentally disabled Rory in Square Dance).
25. Lowe is well known for playing Sam Seaborn in the television series The West Wing from 1999 to 2003 (and briefly in 2006). His performance in the show garnered Lowe a Primetime Emmy Award nomination and two Golden Globe Award nominations for Best Actor in a Drama Series.
26. Lowe was drawn to the role in The West Wing because of his personal love of politics, and his longstanding personal relationship with Martin Sheen, Emilio Estevez's father, who was cast as President Bartlet.
27. During the final season of The West Wing, Lowe returned to his role of Sam Seaborn, appearing in two of the final four episodes.
28. In 2011, Lowe appeared on The Oprah Winfrey Show and stated that he left the show (The West Wing) because he did not feel he was being respected, when the other lead characters received a raise and he did not.
29. Lowe was star and executive producer of a failed NBC drama, The Lyon's Den.
30. In 2004, he tried again in a series entitled Dr. Vegas, but it also was quickly canceled.
31. In 2014, Lowe narrated, The '90s: The Last Great Decade?, on National Geographic Channel, which aired in July.
32. In 2005, he starred as Lieutenant Daniel Kaffee in a London West End production of Sorkin's play A Few Good Men, the first time the two had worked together since The West Wing.
33. Despite his two canceled TV series and flops like View From the Top and the made-for-TV movie Perfect Strangers during his post-West Wing run, Lowe found success in the TV miniseries genre.
34. 2004 marked his return to this genre-the TV miniseries as he had appeared in 1994's The Stand, based on Stephen King's book of the same name.
35. In 2004 Lowe starred in the TNT remake of the Stephen King miniseries Salem's Lot which was the highest rated cable program of that summer and the highest ratings TNT original programming had at the time.
36. In 2005 Lowe starred in the miniseries Beach Girls on the Lifetime network, based on the Luanne Rice novel of the same name. The series premiere received the highest ratings for a movie premiere in Lifetime history.
37. In that same year, Lowe filmed his role as a movie agent in the 2006 independent film Thank You for Smoking.
38. In 2006 he filmed The Perfect Day for TNT, in which he took a pay cut to film in New Orleans in order to help the hurricane-ravaged area.
39. Also in 2006, Lowe filmed Stir of Echoes: The Homecoming, the sequel to the 1999 Kevin Bacon thriller Stir of Echoes.
40. In July 2010, it was announced that Lowe would be providing the voice for the superhero Captain Marvel in the upcoming animated series, Young Justice.
41. In 2011, Lowe wrote a memoir titled Stories I Only Tell My Friends, which was released in May 2011.
42. In 2014, Lowe wrote a second book titled Love Life, which was released in April that year. He uses stories and observations from his life in a poignant and humorous series of true tales about men and women, art and commerce, fathers and sons, addiction and recovery, and sex and love.
43. In December 2015, Lowe was honored with a star on the Hollywood Walk of Fame. His star is located in front of the Musso and Frank Grill on Hollywood Boulevard.
44. Lowe married Sheryl Berkoff in July 1991.
45. Lowe and Berkoff met each other in 1983 on a blind date.
46. Berkoff and Lowe met again in 1989 when Lowe was filming Bad Influence.
47. The couple has two sons: Matthew Edward Lowe and John Owen Lowe.
48. Lowe was the first male spokesperson for the 2000 Lee National Denim Day fundraiser, which raises millions of dollars for breast cancer research and education.
49. His grandmother and great-grandmother both suffered from breast cancer, and his mother died of the disease in late 2003.
50. Lowe is a founder of the Homeowner's Defense Fund, a Santa Barbara County non-profit, non-partisan organization dedicated to local control of land-use planning and transparency in government.