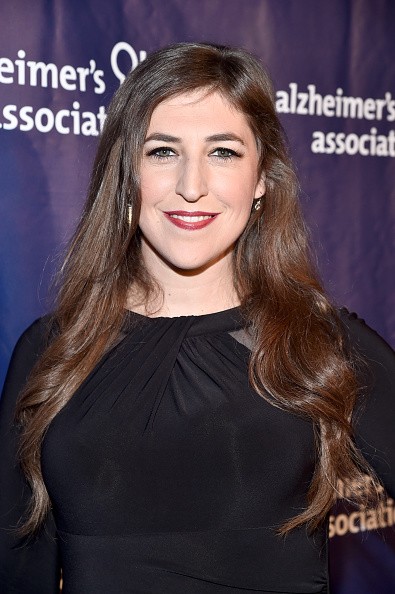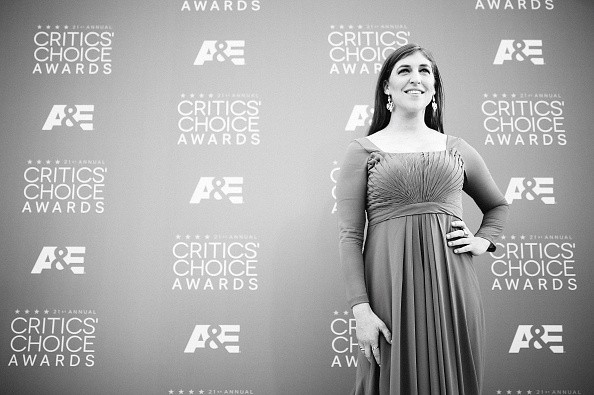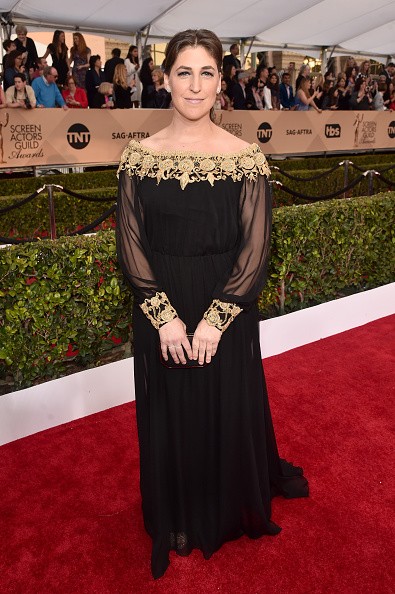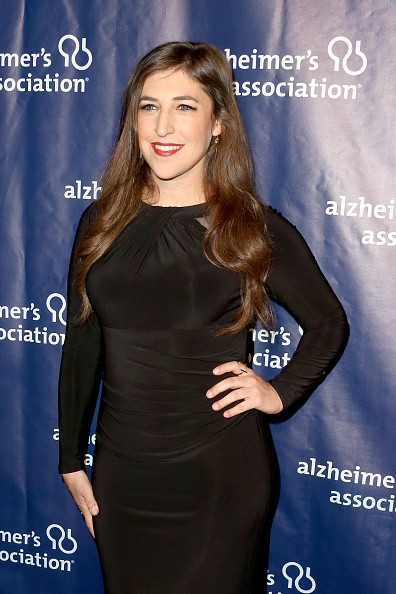 "I'm glad that I completed my PhD and I'm very proud of it, but the life of a research professor would not have suited my needs in terms of what kind of parenting I wanted to do." Learn 48 facts about actress Mayim Bialik.
1. Her middle name is Chaya.
2. She is an American actress and neuroscientist.
3. From 1991 to 1995, she played the title character of NBC's Blossom.
4. Since 2010, she has played Dr. Amy Farrah Fowler - like the actress, a neuroscientist - on CBS's The Big Bang Theory.
5. For the role of Dr. Amy Farrah Fowler she has been nominated four times for the Primetime Emmy Award for Outstanding Supporting Actress in a Comedy Series, and won a Critic's Choice Television Award for Best Supporting Actress in a Comedy Series.
6. Bialik was born in San Diego, California.
7. Her parents are Barry and Beverly Bialik.
8. Three of her four grandparents emigrated from Poland, Czechoslovakia, and Hungary.
9. Bialik was raised as a Reform Jew.
10. Her first name is the Hebrew word for water.
11. At the end of Blossom, she chose to attend UCLA, although she also had been accepted at both Harvard and Yale.
12. She stated that she wanted to stay close to her parents and did not want to move to the East Coast.
13. She earned a B.S. degree in neuroscience, Hebrew studies, and Jewish studies, and went on to study for a doctorate in neuroscience.
14. She took a break from studies in 2005 to return to acting.
15. Bialik earned her Ph.D. in 2007, her dissertation being an investigation of hypothalamic activity in patients with Prader-Willi syndrome, titled "Hypothalamic regulation in relation to maladaptive, obsessive-compulsive, affiliative, and satiety behaviors in Prader-Willi syndrome."
16. Bialik started her career as a child actress in the late 1980s.
17. Her early roles included the horror film Pumpkinhead, her first acting job, and guest appearances on The Facts of Life and Beauty and the Beast.
18. It was for her Beauty and the Beast work, in which she played a sewer-dwelling girl named Ellie who had about 10 lines of dialogue, that Bialik obtained her Screen Actors Guild (SAG) card.
19. She appeared in three episodes of MacGyver as Lisa Woodman.
20. She appeared in Beaches, playing Bette Midler's character as a young girl.
21. She also appeared in the video for the song "Liberian Girl" by Michael Jackson.
22. In 1990, Bialik was tied to two television pilots, Fox's Molloy and NBC's Blossom. Molloy at first produced six episodes for a tryout run, followed by the shooting of the pilot special for Blossom. The latter actually aired two weeks before Bialik's Fox series and ultimately garnered higher ratings than it.
23. She had a major part in the Woody Allen comedy film Don't Drink the Water in 1994.
24. On September 8, 1992, Bialik was in the episode "Disturbing The Heavenly Peace," the first episode of the second season of the game show "Where In The World Is Carmen Sandiego?".
25. Between 1995 and 2005, Bialik mostly did voice-over work for cartoons, such as The Real Adventures of Jonny Quest, Disney's Recess and Kim Possible, Cartoon Network's Johnny Bravo, and Nickelodeon's Hey Arnold.
26. She appeared in the feature film Kalamazoo? and appeared in three episodes of the HBO comedy series Curb Your Enthusiasm as Jodi Funkhouser.
27. Bialik also made guest appearances as a fictionalized version of herself in the series Fat Actress and made a guest appearance in an episode of Saving Grace.
28. She had a recurring role as the high school guidance counselor in ABC Family's The Secret Life of the American Teenager.
29. In 2009, Bialik was nominated by Clinton Kelly for a makeover on TLC's What Not To Wear.
30. She joined the cast of The Big Bang Theory as Dr. Amy Farrah Fowler. Her first appearance was in the season 3 finale as a potential love interest for the character of Sheldon Cooper (Jim Parsons). In Season 4, she began as a recurring character playing Sheldon's "friend that's a girl, but not a girlfriend." Beginning with Season 4, Episode 8, she became part of the main cast.
31. Bialik was one of seven actresses who had a "quirky" personality to audition for the role.
32. Prior to her joining the cast, in the episode "The Bat Jar Conjecture", Raj suggests recruiting the real-life Bialik to their Physics Bowl team, saying "You know who's apparently very smart is the girl who played TV's Blossom. She got a Ph.D. in Neuroscience or something."
33. She is cast as one of the guest stars on the Steve Carell 2014 improvisational sketch show Riot.
34. In August 2014, Bialik began hosting a revival of Candid Camera on TV Land alongside Peter Funt.
35. On March 6, 2012, her book, Beyond the Sling: A Real-Life Guide to Raising Confident, Loving Children the Attachment Parenting Way, was released.
36. Bialik married Michael Stone on August 31, 2003, in a Victorian-themed ceremony that included traditional Jewish wedding customs.
37. Her husband Stone was born into a Mormon family and converted to Judaism. Several years later, his mother converted to Judaism as well.
38. Bialik and Stone have two sons.
39. In 2010, Bialik returned to television so that she could spend more time with her children and stated "I'm glad that I completed my PhD and I'm very proud of it, but the life of a research professor would not have suited my needs in terms of what kind of parenting I wanted to do."
40. In November 2012, her marriage ended in divorce.
41. In a 2012 interview, Bialik stated she sees herself as an "aspiring Modern Orthodox".
42. Bialik has also described herself as a "staunch Zionist".
43. Bialik is a celebrity spokesperson for the Holistic Moms Network.
44. Bialik is a vegan.
45. She is a founding member of the Shamayim V'Aretz Institute, a Jewish organization that advocates for the ethical treatment of animals.
46. In August 2015, Bialik launched her own lifestyle website, GrokNation, which caters to women and includes wide-ranging topics such as religion, popular culture, parenting, and Hollywood.
47. Bialik also mentioned on her interviews that her website's title was in reference to the classic 1961 sci-fi novel Stranger in a Strange Land and was derived from the word 'grok' which means to fully grasp something in the deepest way possible.
48. Bialik has also written two books with pediatrician Jay Gordon. Beyond the Sling is about attachment parenting, while Mayim's Vegan Table contains over one hundred vegan recipes written by Bialik.