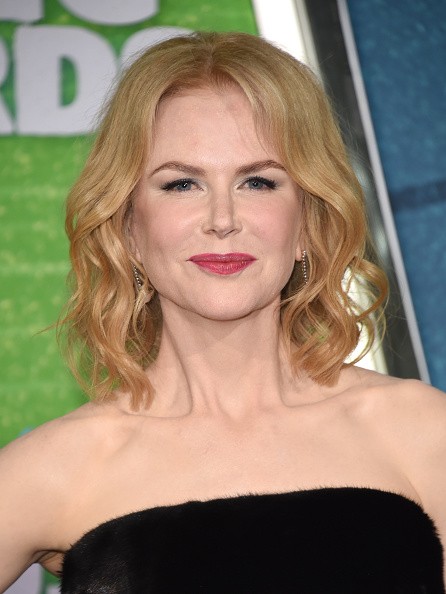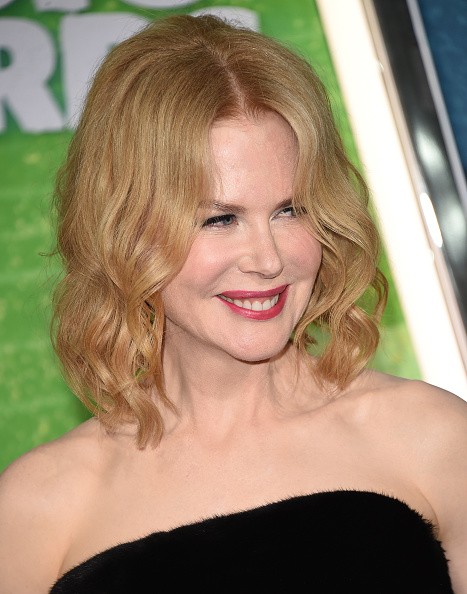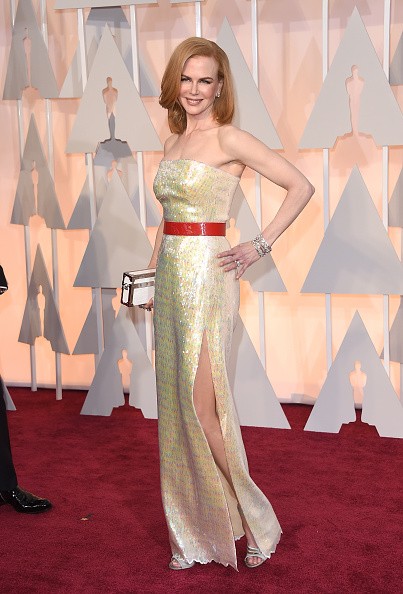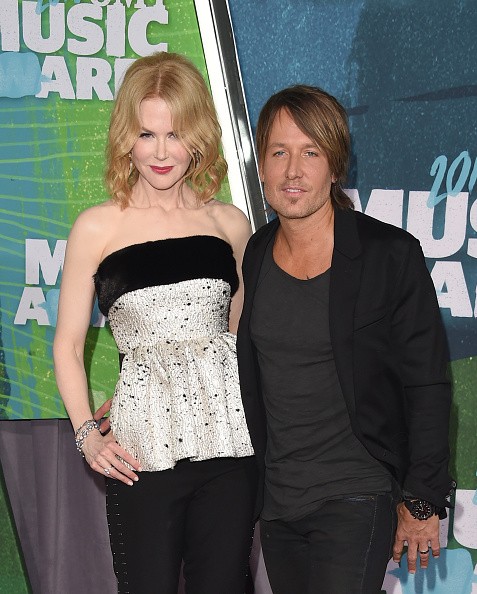 50 interesting facts from life of Nicole Kidman.
1. Suffers from Lepidopterophobia, an acute fear of butterflies.
2. Stood about 4 inches taller than ex-husband Tom Cruise, therefore she rarely wore heels when seen publicly with him.
3. She visited women's shelters to talk to former victims of abuse when she was preparing for her role in The Human Stain.
4. Never used a body double for her nude scenes.
5. Auditioned for the role of Molly Jensen in the movie Ghost, but ended up not getting it.
6. Received an Oscar for the movie The Hours.
7. In The Hours Kidman had a prosthetic nose that she also used to disguise herself and evade paparazzi and the press.
8. While married with Tom Cruise, the couple adopted daughter Isabella Jane Kidman-Cruise.
9. The couple later also adopted a boy Connor Anthony Kidman-Cruise.
10. After her marriage with Keith Urban she gave birth to two daughters.
11. Does her own stunts in her movies, refusing to use a stunt double.
12. Her high school nickname was "stalky".
13. Used sunglasses, sunscreen and various hats in an effort to preserve her youthful look.
14. Is a longtime friend of Naomi Watts.
15. First actress to win an Oscar for a role played with a false nose.
16. Was discovered by Tom Cruise during her first major Australian motion picture titled Dead Calm.
17. For her first movie BMX Bandits she had to learn to ride a BMX bike.
18. Movie Days of Thunder grossed $40,000,000 in VHS rentals.
19. Does her own songs in the movies.
20. Nicole and Watts met during their teenage audition years.
21. Serves as the ambassador for UNIFEM and has campaigned extensively in third world countries for the rights of women and children.
22. Refusal to use stunt doubles led to some injuries.
23. During her divorce with Tom, Nicole moved in with Naomi Watts.
24. Was born in Hawaii where her parents had gone for work .
25. Her parents returned back to Australia when Nicole was 3 years old.
26. Was already 5′ 9″ when she was age 13.
27. Watts turned down the female lead in The Interpreter because she knew Kidman wanted the role.
28. Father Antony David Kidman, is a biochemist and a clinical psychologist.
29. While filming The Invasion Nicole was involved in an accident while riding in a picture car mounted on a trailer. She was alright and was able to be on set the next day.
30. Her mother, Janelle Ann, is a nursing instructor.
31. Draw attention to disadvantaged children around the world and raised money for them.
32. In 1994 became a goodwill ambassador for UNICEF.
33. Her middle name is Mary.
34. She is naturally left-handed.
35. In 2004 United Nations honored her as a "Citizen of the World."
36. When her mother got cancer Nicole was forced to leave school and provide for her family. Thankfully her mother managed to survive the ordeal.
37. To provide for her family Kidman worked as a massage therapist.
38. Nicole's estimated net worth is $304 million and she decided to donate a lot of that money to those in need.
39. She taught herself to write right-handed for her role in The Hours.
40. Kidman is a pianist and did her own piano-playing in Cold Mountain.
41. Her mother edits her husband's books.
42. Kidman is an actress, philanthropist, singer and movie producer.
43. Has production company Blossom Films.
44. The first production by the company was the film Rabbit Hole, starring Nicole Kidman and Aaron Eckhart.
45. Directors and colleague actors love her because she is devoted and emotional actress.
46. Serves as an Ambassador of the Sydney Children's Hospital, Randwick and has hosted events for the children.
47. Her mother was a member of the Women's Electoral Lobby.
48. Was enrolled in ballet when she was just three years old.
49. Showed her natural talent for acting in her primary and high school years.
50. Received a lot of critique because of botox.