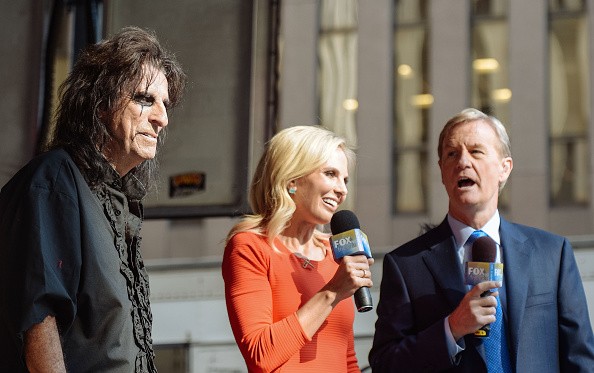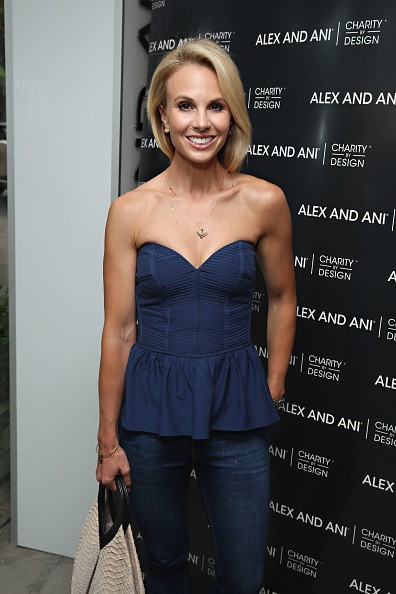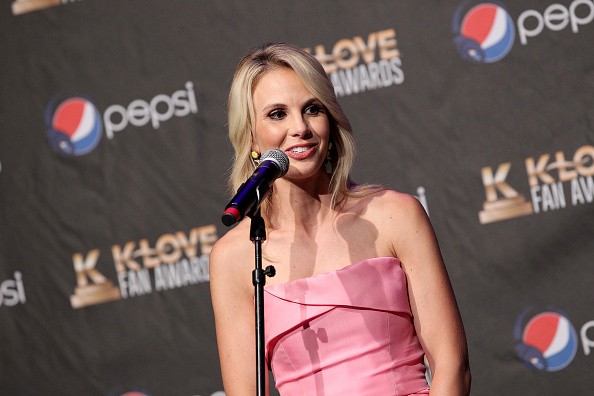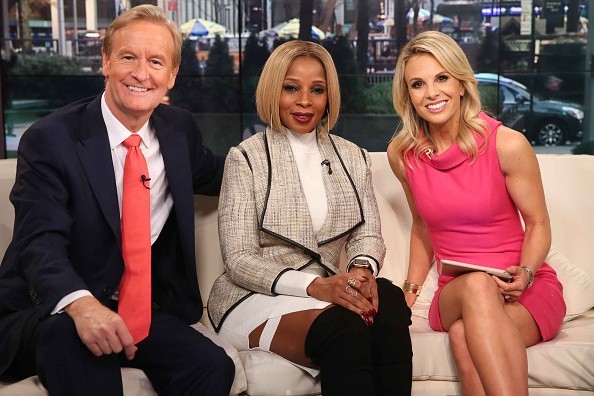 Hasselbeck attended Boston College, where she captained the women's softball team for two seasons, winning consecutive Big East championships. Learn 41 facts about television personality and talk show host Elisabeth Hasselbeck.
1. Her full name is Elisabeth DelPadre Filarski.
2. She was born in Cranston, Rhode Island.
3. She is the daughter of Catholic-school teacher and lawyer Elizabeth DelPadre.
4. Her father is architect Kenneth Filarski.
5. Her brother, Kenneth, Jr., works as a lawyer and aspiring musician.
6. Her father is of Polish descent.
7. Her mother is of Italian ancestry.
8. Hasselbeck was raised Roman Catholic and attended St. Mary School in Cranston, followed by St. Mary Academy - Bay View in East Providence, where she graduated in 1995.
9. She attended Boston College, where she captained the women's softball team for two seasons, winning consecutive Big East championships.
10. In college she would also meet future husband Tim Hasselbeck, who was starting quarterback for the football team.
11. With a concentration on large scale paintings and industrial design, Hasselbeck graduated with a BFA in 1999.
12. Hasselbeck started working for Puma in 1998, while attending Boston College.
13. After graduation, she worked for Puma shoes as a member of its design team before her television career.
14. In 2001, Hasselbeck was cast in Survivor: The Australian Outback, and was originally a member of the Kucha tribe.
15. Hasselbeck was a judge at the Miss Teen USA 2001 pageant.
16. From 2002 to 2003, she hosted the Style Network's The Look for Less where she helped find stylish clothes for bargain prices.
17. Elisabeth DelPadre Hasselbeck is an American television personality and talk show host.
18. She married NFL Quarterback Tim Hasselbeck in July 2002.
19. In November 2003, Hasselbeck replaced Lisa Ling as the fourth co-host on The View.
20. With her co-hosts Joy Behar, Whoopi Goldberg, Sherri Shepherd, and Barbara Walters, she was awarded the Daytime Emmy Award for Outstanding Talk Show Host during the 36th Daytime Emmy Awards.
21. After nearly ten years, Hasselbeck left the series in July 2013, and replaced Gretchen Carlson as the female co-host of Fox & Friends that September.
22. Although Hasselbeck previously saw herself as a "behind the scenes" kind of person and not interested in career television, or playing pundit, her agent was eager to showcase her competitive client and she auditioned for The View in 2003.
23. Hasselbeck was one of a number of women who guest-hosted to replace outgoing The View co-host Lisa Ling, who left the show at the end of 2002. She became a permanent co-host on November 24, 2003.
24. Hasselbeck typically represented the conservative position on The View.
25. It was announced that Hasselbeck would leave Fox and Friends by 2016 in order to spend her life with her family.
26. She has a daughter, Grace Elisabeth born in 2005, and two sons, Taylor Thomas born in 2007, and Isaiah Timothy born in 2009.
27. Hasselbeck is a Christian.
28. In August 2014, she condemned the persecution of Christians in Iraq, as well as the removal of Bibles from hotel rooms in the United States.
29. Hasselbeck has said that she calls herself neither a conservative nor a liberal.
30. Her parents were liberals.
31. She has stated that the term "conservative" does not define her as a person.
32. On October 26, 2008, Hasselbeck appeared at Republican rallies in Florida, introducing vice presidential candidate Sarah Palin.
33. In August 2013, conservative Newsmax magazine named Hasselbeck among the "25 most influential women in the GOP".
34. In 2015 on Bill O'Reilly, Hasselbeck agreed with the description of herself as a traditional, conservative woman.
35. Hasselbeck is a supporter of breast cancer awareness initiatives in the form of an Internet-only PSA on breast cancer diagnosis.
36. Hasselbeck is living with celiac disease.
37. She has written a book The G-Free Diet: A Gluten-Free Survival Guide, which has appeared on several best-seller lists.
38. In 2011, Hasselbeck introduced NoGii, her line of gluten-free nutritional products for children and adults.
39. Her and Hasselbeck became engaged on his 23rd birthday.
40. She was on the team with Silver Lake Olneyville Girls Senior League softball team when they won State Championship in 1992.
41. She and her husband were college sweethearts.