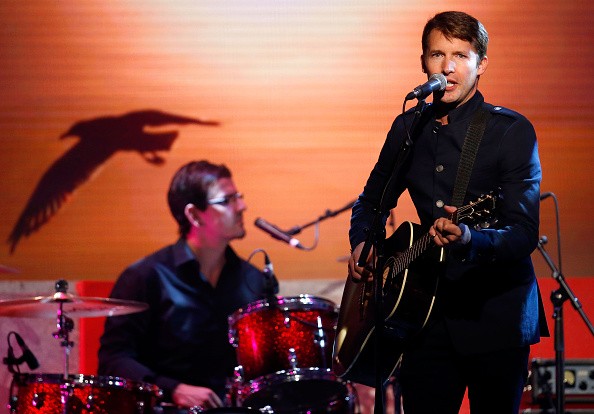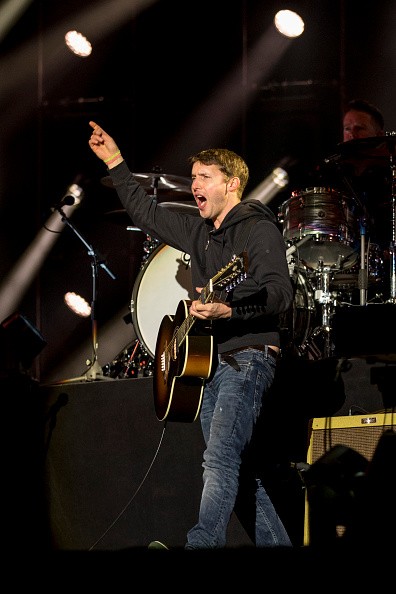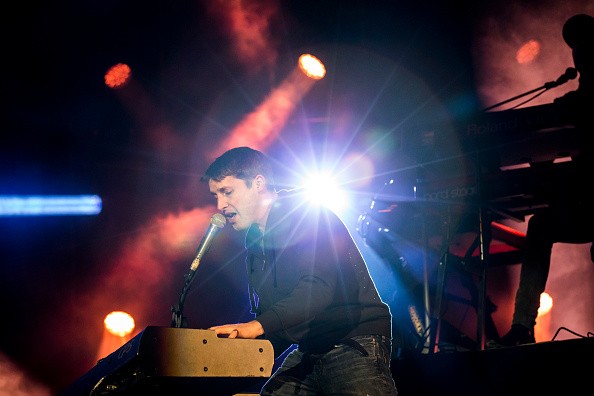 Blount's family has a long history of military service. Learn 50 interesting facts about James Blunt.
1. He is a former soldier.
2. Because the British Army sponsored his university education, Blunt was obliged to serve a minimum of four years in the armed forces.
3. He stated on an interview in his Back to Bedlam sessions that he chose to join the military as "his father was pushing for it, so that Blunt could obtain a secure work placement and income".
4. Blunt trained at the Royal Military Academy Sandhurst.
5. He was commissioned as a second lieutenant in the Life Guards, a unit of the Household Cavalry, where he rose to the rank of captain.
6. One of his first assignments was to the British Army Training Unit Suffield in Alberta, Canada, where his regiment was posted for six months in 1998 to act as the opposing army in combat training exercises.
7. In 1999, Blunt served as an armored reconnaissance officer in the NATO deployment in Kosovo.
8. He is a keen skier.
9. Blunt captained the Household Cavalry alpine ski team in Verbier, Switzerland, eventually becoming champion skier of the entire Royal Armoured Corps.
10. He had extended his military service in November 2000, and after an intensive six-month army riding course was posted to the Household Cavalry Mounted Regiment in London, England. During this posting, Blunt was interviewed about his responsibilities on the television programme "Girls on Top", a series highlighting unusual career choices.
11. He stood guard at the coffin of the Queen Mother during the days of her lying in State and was part of the funeral procession on 9 April 2002.
12. Blunt left the army on 1 October 2002 having served six years.
13. Blunt was born at an army hospital in Tidworth, Wiltshire.
14. He is the first of three children of Charles Blount and Jane Amos.
15. James spent his early childhood living in Cley next the Sea and Strensall, and also in Cyprus and Germany.
16. Blunt's grandparents lived in Cley; his father, a colonel in the Army Air Corps and military helicopter pilot, was posted at various times in the other locations.
17. The Blount family has a long history of military service, supposedly dating from the 10th century.
18. His father inculcated in him a love of flying, and he earned his pilot's licence at age 16.
19. He has a keen interest in motorcycles after learning to ride when he was 16.
20. Blunt was enrolled at Elstree School in Woolhampton, Berkshire, before continuing to Harrow School on an army bursary. From Harrow he gained an army-sponsored place at the University of Bristol, where he first studied aerospace manufacturing engineering and then subsequently moved on to the study of sociology.
21. He graduated with a BSc in sociology in 1996.
22. His full name is James Hillier Blount.
23. He had signed with EMI before securing a recording contract with Atlantic Records and Custard Records.
24. Blunt rose to prominence in 2004 with the release of his debut studio album Back to Bedlam, before achieving worldwide fame with the singles "You're Beautiful" and "Goodbye My Lover".
25. Blunt has sold over 20 million albums and 17 million singles worldwide, with his debut album, Back to Bedlam, being listed as the best selling album of the 2000s in the UK.
26. He has received several awards and nominations, having won two Brit Awards, two MTV Video Music Awards, two Ivor Novello Awards as well as receiving five Grammy Award nominations.
27. Blunt has been an active supporter of MSF by holding meet-and-greet auctions at many of his concerts, and filming the documentary Return to Kosovo, in which he visited the people and places he had encountered while stationed there.
28. Blunt is a patron of Help for Heroes, a charity aiming to raise money to provide better facilities for wounded British soldiers.
29. Blunt had piano and violin lessons as a child.
30. His first significant exposure to popular music was at Harrow School. There, he was introduced to the guitar by a fellow student, and started playing the instrument and writing songs at age 14.
31. At University of Bristol, his undergraduate thesis was The Commodification of Image - Production of a Pop Idol; one of his main references for the thesis was Simon Frith, a sociologist and rock critic, and chair of the Mercury Music Prize panel of judges since 1992.
32. While still in the army Blunt would work on demos during his time off.
33. A backing vocalist and songwriting collaborator suggested he contact Elton John's manager Todd Interland, with whom she used to share a house. Interland told HitQuarters that he listened to Blunt's demo while driving home and after hearing the track 'Goodbye My Lover', pulled over and called the mobile number written on the CD to set up a meeting.
34. Blunt left the British Army in 2002 so that he could pursue his musical career.
35. Blunt's primary residence is in Ibiza.
36. Blunt says that he has become closer to his family since his musical success.
37. His father manages his finances and his mother arranged the purchase of his principal residence in Ibiza, where Blunt has holidayed since he was a teenager.
38. Blunt also owns a chalet in the Swiss town of Verbier, which he purchased in February 2007, and he was named "godfather" of one of the town's new ski lifts.
39. In September 2014, Blunt married (Alexandrina) Sofia Wellesley, daughter of Lord and Lady John Wellesley, and grand-daughter of the 8th Duke of Wellington.
40. On 9 October 2015, he confirmed the couple are expecting their first child.
41. On 17 February 2016 He Received the Honorary Degree of Doctor of Music from the University of Bristol.
42. Blunt has raised funds for the medical charity Médecins Sans Frontières through benefit concerts and by auctioning opportunities to meet him at his own shows.
43. He first encountered MSF medical care workers during his tour of duty in Kosovo, and was impressed with the work they did under conditions of minimal support and limited security.
44. Blunt has also supported environmental causes.
45. He screened the trailer for An Inconvenient Truth at his concerts, and for each advance sales concert ticket purchased through his designated website a tree is planted.
46. On 7 July 2007, Blunt performed at the Live Earth concert at Wembley Stadium, London.
47. Blunt is a patron of Help for Heroes, a charity that raises money to provide better facilities for wounded British servicemen, and has also held benefit concerts for this charity.
48. Blunt also contributed, with his vocals, to the charity single, "Everybody Hurts" in aid of the 2010 Haiti earthquake appeal.
49. Linda Perry, who was just launching her own Custard Records label in early 2003, heard Blunt's promotional tape when visiting London, and soon after heard him perform live at the South by Southwest Music Festival. She made an offer to him the same night and within a few days, Blunt signed a recording contract with Perry.
50. Uses the stage name "Blunt", in part to make it easier for others to spell; "Blount" is pronounced the same way, and remains his legal surname.