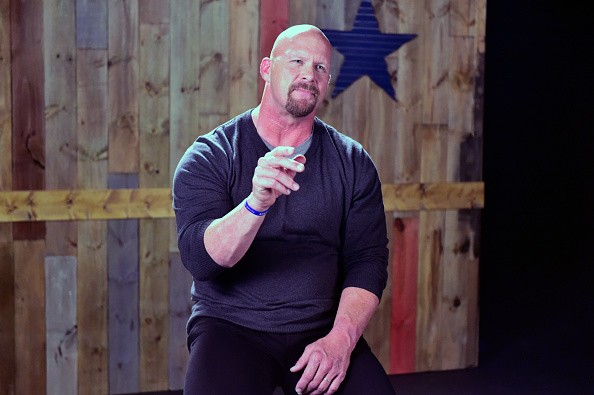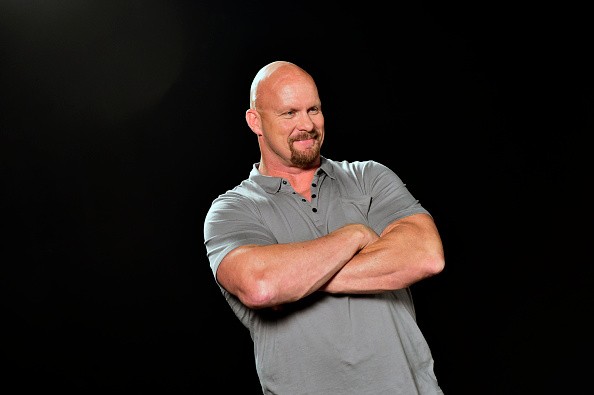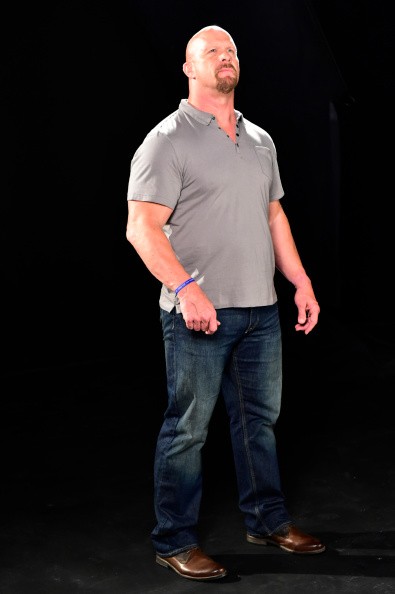 50 things about "Stone Cold."
1. Steve Austin born Steven James Anderson, better known by his ring name "Stone Cold" Steve Austin, is an American actor, producer, and retired professional wrestler who is signed to WWE under a legends contract.
2. Steve Austin has been hailed as the single biggest star in World Wrestling Federation (WWF/E) history.
3. Steve Austin also performed for promotions such as World Championship Wrestling (WCW) and Extreme Championship Wrestling (ECW).
4. Steve Austin gained significant mainstream popularity in the WWF in the late 1990s as "Stone Cold" Steve Austin, a disrespectful, beer-drinking antihero who routinely defied the establishment and his boss, company chairman Vince McMahon; this persona of Austin's has been described as the "poster boy" of the Attitude Era, a boom period in WWF business in the late 1990s and early 2000s.
5. Addressing his box office drawing power, McMahon and former WWE executives Jim Ross and Paul Heyman have declared Austin to be the most profitable wrestler in the history of the organization.
6. Industry veterans and multiple-time WWE Champions Ric Flair, John Cena, and CM Punk have each named Austin as the biggest star in WWE history, and, along with McMahon, have stressed that he surpassed the popularity of Hulk Hogan.
7. Steve Austin devised the long-standing "What?" chant in pro wrestling.
8. Steve Austin held 21 championships throughout his wrestling career, and is a six-time WWF Champion, a two-time WWF Intercontinental Champion, and a four-time WWF Tag Team Champion, thus making him the fifth Triple Crown Champion in WWE history.
9. Steve Austin was also the winner of the 1996 King of the Ring tournament, as well as the 1997, 1998, and 2001 Royal Rumbles, making him the only three-time winner of the event.
10. Steve Austin has headlined multiple pay-per-view events for the WWF, including three WrestleManias (XIV, XV, and X-Seven).
11. Steve Austin was forced to retire from in-ring competition in 2003 due to a series of knee and neck injuries.
12. Throughout the rest of 2003 and 2004, he was featured as the Co-General Manager and "Sheriff" of Raw.
13. Since 2005, he has continued to make occasional appearances, and was inducted into the WWE Hall of Fame in 2009 by Vince McMahon.
14. In 2011, Steve Austin returned to WWE to host the reboot of the reality series Tough Enough.
15. Steve Austin was born in Austin, Texas.
16. After his father James left the family, his mother, Beverly, got remarried to Ken Williams, and Austin adopted his stepfather's surname and legally changed his name to Steven James Williams.
17. Steve Austin spent most of his childhood in Edna, Texas.
18. After finishing his schooling from Edna High School, Austin got a football scholarship at Wharton County Junior College, followed by a full scholarship at the University of North Texas.
19. Deciding to become a wrestler, Austin joined Chris Adams' school in the Dallas Sportatorium, where Adams also wrestled for World Class Championship Wrestling.
20. Initially working under his real name, he was named "Steve Austin" by Memphis booker Dutch Mantell during the merger of World Class and the Continental Wrestling Association into the United States Wrestling Association.
21. Steve Austin left the USWA in 1990 and signed with WCW the next year.
22. Steve Austin was originally paired with a valet named Vivacious Veronica, but was later joined by Jeannie Adams, known as "Lady Blossom".
23. Just weeks after his debut, Austin defeated Bobby Eaton for his first WCW World Television Championship on June 3, 1991. Later that year, Austin joined Paul E. Dangerously's Dangerous Alliance
24. Austin lost the WCW Television Championship to Barry Windham in a two out of three falls match on April 27, 1992. He regained the title from Windham on May 23.
25. Steve Austin enjoyed a second lengthy reign before losing to Ricky Steamboat on September 2, 1992. The Dangerous Alliance disbanded shortly thereafter.
26. At Halloween Havoc, he replaced Terry Gordy, teaming with "Dr. Death" Steve Williams to wrestle Dustin Rhodes and Barry Windham for the unified WCW and NWA World Tag Team title.
27. In January 1993, Austin formed a tag team known as The Hollywood Blondes with Brian Pillman. They won the WCW World Tag Team Championship on March 3, defeating Ricky Steamboat and Shane Douglas.
28. At Clash of the Champions XXIV, Austin and Pillman were scheduled to defend their title against Anderson and Paul Roma. An injured Pillman, however, was replaced by Steven Regal. Austin and Regal lost to Anderson and Roma.
29. With Pillman still injured, Austin joined Colonel Robert Parker's Stud Stable. After Pillman returned, Austin betrayed and defeated him in a singles match at Clash of the Champions XXV.
30. In 1995, Austin was fired by WCW Vice President Eric Bischoff, after suffering a triceps injury, while wrestling on a Japanese tour.
31. Eventually, Austin was contacted by Paul Heyman of Extreme Championship Wrestling (ECW), who had managed him in WCW. Heyman hired Austin to do in-ring interviews, as he still had not recovered from his injury enough to wrestle.
32. While in ECW, Austin used the platform to develop his future "Stone Cold" persona as well as a series of vignettes running down WCW in general and Bischoff in particular, most memorably in several promos that mocked his then-status as WCW Monday Nitro host by introducing Monday NyQuil, where he was joined by "Bongo" (a set of drums, meant to represent Steve "Mongo" McMichael) in promoting the show "where the big boys play with each other".
33. Several wrestlers credited ECW as the place where Austin developed his microphone skills. Austin credits Paul Heyman as the man who taught him how to cut a promo.
34. While with ECW, Austin was known as "Superstar" Steve Austin.
35. In late 1995, Austin joined the WWF after Diesel and Jim Ross helped convince WWF's owner Vince McMahon to hire him. Austin debuted on the January 8, 1996 edition of Raw and his first match saw him get a win over Matt Hardy.
36. Initially, Austin wrestled as The Ringmaster and was managed by Ted DiBiase, who awarded him with the Million Dollar Championship.
37. Austin thought the Ringmaster idea was weak, and so asked for a change. The WWF gave Austin a list with names including Otto Von Ruthless, Ice Dagger and Fang McFrost. Austin soon shaved his head bald and came to be known as "The Ringmaster" Steve Austin; this prefix would be discarded in favor of his most famous moniker, "Stone Cold", in early March 1996.
38. Steve Austin defeated Savio Vega in his first WrestleMania appearance, at WrestleMania XII.
39. Austin's rise to stardom began at the 1996 King of the Ring.
40. Steve Austin began using his trademark finishing maneuver, the Stone Cold Stunner; with this new technique, he won the King of the Ring tournament.
41. Steve Austin won the 1998 Royal Rumble, lastly eliminating The Rock.
42. In April 2000, Austin appeared at Backlash, attacking Triple H and Vince McMahon to help The Rock reclaim the WWF Championship. Austin then made an appearance via satellite on SmackDown! in September as him announcing his return at Unforgiven.
43. Austin won his third Royal Rumble in January 2001, last eliminating Kane. His rivalry against Triple H ended at No Way Out in a Three Stages of Hell match, with Triple H beating Austin two falls to one.
44. Austin would often referee matches after retiring from wrestling.
45. On October 26, 2008, at Cyber Sunday, Austin was the special guest referee during a match between Batista and Chris Jericho for the World Heavyweight Championship.
46. On January 12, 2009, episode of Raw, Austin was announced to be the first member of the WWE Hall of Fame Class of 2009.
47. Steve Austin was inducted by his long-term on-screen rival Vince McMahon, who referred to Austin as "The Greatest WWE [wrestler] of all time".
48. During the induction, there were "one more match" chants, to which Austin said he was officially closing the door on his wrestling career and starting a new chapter in his life.
49. In early 2011, Austin was announced as the head trainer and host for the revival of WWE Tough Enough.
50. Steve Austin filmed as guest roles on Celebrity Deathmatch and Seasons 4 and 5 of CBS's Nash Bridges, where he played San Francisco Police Department Inspector Jake Cage.
Source: Wikipedia.org