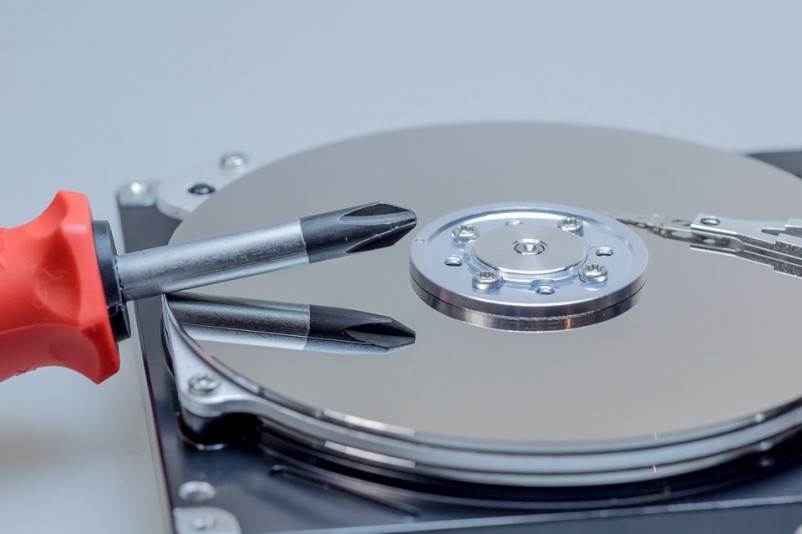 21 Tips and Ways to Choose Best Data Recovery Services
With an increasing dependence on computers, the risk of crashed hard drives and lost data has increased significantly. Errors can happen due to variety of reasons, from physical corruption to logical issues.
With the growth in need for data, the data recovery industry also grew simultaneously. While it is important to have one for your business as well, it not that simple to choose the most reliable one by just looking at their website.
Here are 21 important tips to help you choose the best data recovery services as per your requirements.
1. Ask for referrals: you can ask your friends and colleagues in the business to recommend some names to you. This can be a good place to start your quest for a reliable company. Personal references are always the best place to start looking.
2. Perform an online search: after you have a few names from your peers, you can also perform a quick online search to come up with some more names. This will help you build a list that you can later narrow down as you research them individually.
3. Check out the prices: the recovery packages offered by these companies can give you a fair idea about what these services usually entail. Unfortunately, data recovery can be very expensive. Hence it is important to ask personally what the company will or will not offer in the package price. It is imperative to have a clear understanding of what the cost includes.
4. Transparency: the data recovery services you plan to hire should be transparent in their dealings. They should have clear pricing and policies that fully disclosed and discussed with the client. Never sign the dotted line until you are convinced that you understand everything unmistakably.
5. Reputation: the best way to judge a service provider's reputation is by checking their tenure in the industry. If they have been in the business for long, chances are that they have good reputation to sustain all these years. However, that doesn't mean you cannot try new ones. But be sure to ask their existing clients or previous ones about the company's work standards and ethics.
6. Reviews: this is the best place to look for inside information about the service provider's professionalism and work standards. Third party review sites leave unbiased feedback from the users and that can be used as a reference point when performing a due diligence on a company.
7. Don't be tempted by cheapest price: It is tempting to choose the company that offers you the cheapest package or the one located closest to your facility. However, don't forget that a service provider's efficacy lies in their ability to recover data.
8. Free Evaluation: a reputed company usually offers free evaluation of your existing data systems. This means that if there is an issue, they will assess it first. A quote should be offered based on their assessment.
9. Type of data recovery: A reliable service provider offers all kinds of retrieval services. Ideally, the best service provider is the one that offers HDD recovery, database recovery, email and file recovery, server data recovery, RAID etc. Bottom line, you should be able to find all the services under a single roof.
10. Success Rate: providing the services is not enough. It is important to check their past performance and how successful they have been in recovering lost data for their clients. Naturally you can trust them if they have high success rate.
11. Privacy Policies: this is one of the most important considerations while choosing a service provider. A competent service provider will never compromise on the security and privacy of sensitive recovered data. Always check their security protocol and measures they use before hiring a company.
12. Don't get scammed by flat pricing: It is impossible to offer single slab pricing in this business because every situation is unique. If a company promises you a flat rate, just move over to the next one on the list.
13. Look for discounts: Sometimes service providers offer discounts to their potential clients to attract their business. Check out ongoing deals and offers before you sign-up with a contractor.
14. Location of the firm: While it may not be the most important consideration, it is crucial to know the service provider's location with regards to your own. A company that is located close to yours can be reached quickly, especially in the case of emergency.
15. Experience: needless to say, it is important to check how long the service provider has been in the business of data recovery. Their tenure speaks a lot about their service quality and dependability.
16. Accessibility: A data recovery service provider should be available round the clock, given the global nature of businesses today. One should not have to wait for business hours to connect with the personnel. Check their hours of operation and see if their 9-5 schedule matches yours.
17. Data Loss Prevention: the best service provider is the one that promotes prevention more than cure. If your contractor is only interested in making money out of your misery, then you are not in for a long lasting relationship.
18. Type of Quote: when the data recovery service provider offers you a quote for their services, it should not be based on volume of the data to be recovered. It is better to clarify how they charge for their services. Ideal quote is the one that is determined based on complexity and not volume of the data recovered.
19. Don't fall for 100% recovery: if you meet a contractor that promises 100% recovery, then you need to look the other way. No company can claim absolute success in this business. in case of severe damage, it is unlikely that the data will be recovered.
20. Ask for previous clients' data: Taking previous client information will help you validate the claims made by the service provider about their efficiency. Speak to some of their existing clients and enquire about the provider's work ethics. This is the cleanest way to check if they are indeed as efficient as they say they are.
21. Customer support: Any company that does not offer a clear channel of communication cannot be trusted. You should be able to connect with an expert without any hassles. Data recovery is serious business and requires consistent channels to conduct operations.