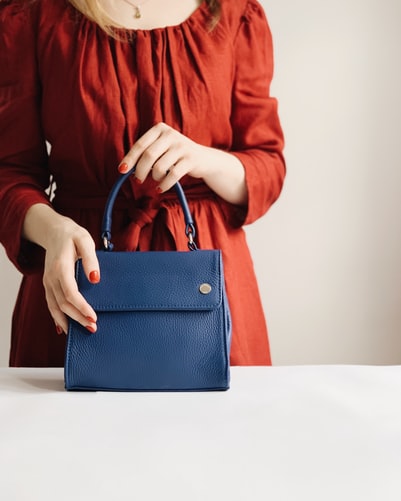 Bags are a woman's best friend. Most women are obsessed with bags and love to collect them. If you're one of those types of women who are always head-over-heels in love with signature and branded bags, you have clicked the right article. Branded bags like Chanel. Coach, Kate Spade, Gucci, Guess, Dasein, and more are just one of the best bags you can get anywhere in the world.
These bags are made of elegant materials and could be a bit more of the hook when it comes to the price, but if you're really into bags, who wouldn't care, right?
This 2020, Amazon offers tons of deals on branded bags that you might want to check out. These bags are not just elegant and classy, but it could be a good investment. Just like me to watches, women invest in good bags. If you're looking for branded bags, check out Amazon now for the best bags in the market today.
Made with 100% polyvinyl chloride and trim made of 100% PU split leather, this bag is imported. It comes in three classic colors that you can choose from which are black, navy blue, and red. The bag has a polyester lining and a zipper closure that secure whatever stuff you're putting inside it. It is a 10" shoulder drop bag and is 9.5" high and 14.5" wide. It has only one pocket which is a zip pocket. You could never go wrong with Lacoste bags and products because they are made of high-quality.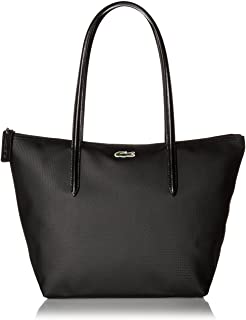 This bag is one of the chicest bags you can ever get online and in shopping malls. This Dasein bag is made of 100% eco-friendly vegan PU leather with saffiano crosshatch leather textures. This purse might be a little hard but it is normal for purses to be like that. The opening is narrow and has two back snaps to help expand the top. The bag can only accommodate phones, iPad, small wallets, and etc. Laptops will not fit in this bag. The features are two tones and a flower print design. It is fully lined with a fabric interior and has a flat studded bottom. It has a top zip closure, gold-tone hardware, and a chain and leather strap that you can swap.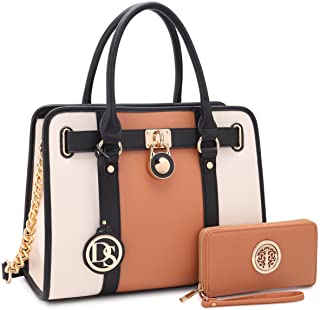 Michael Kors Women's Jet Set Travel
This classic Michael Kors bag comes in 7 colors that you can choose from which are ballet, black, blossom, luggage, optic white, rose pink, and acorn. The bag has a hook closure, two open pockets, and one zipper pocket. It is coated in canvas with leather trim. The handle is adjustable and is 7-10" long.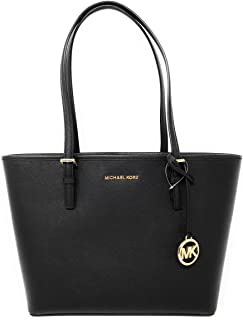 The bag's body is made with genuine leather and its lining is made of 100% polyester. It includes a branded logo and a dust bag for storage. The bag measures 10" long and 8" high x 4" deep. The strap is removable and adjustable. The Bryant Collection contains 1 exterior pouch, 2 interior pouches, and 1 interior zippered pocket.
This bag has measurements of 10.5" by 8.5" by 6". This bag is one of Kate Spade's classics and is the brand's best selling bag. The design is simple and classy and it gives out a very elegant look. It has an optional adjustable crossbody strap. It has one zip closure and an exterior slide pocket.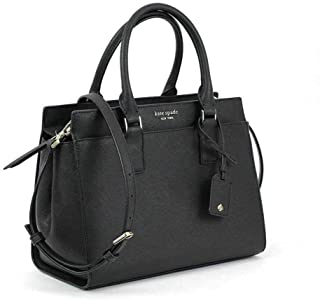 This bag is made of leather and is imported. A study in everyday style, the Charlie Carryall is spacious in design and lightweight in feel. It is smaller than its original. Signature coated canvas has a refined calf detail that adds up to the authenticity of the bag. It comes with an interchangeable strap that falls 19 and ½" for shoulder or crossbody wear.