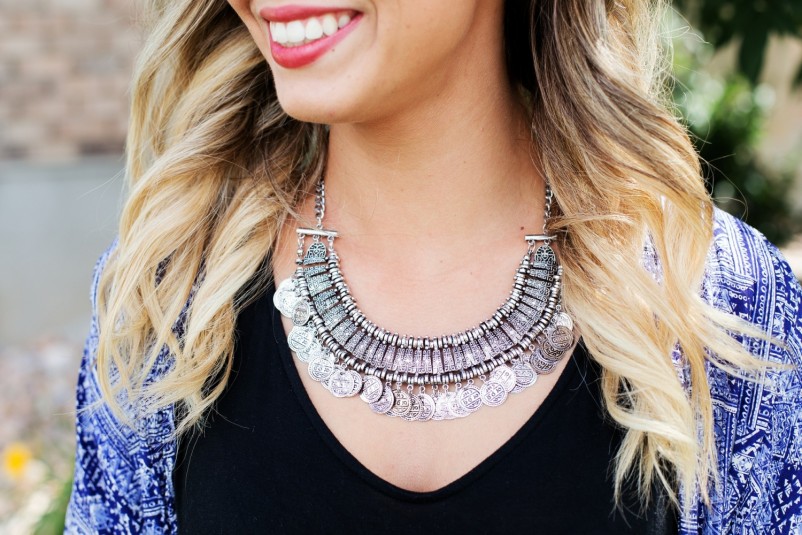 There's no better feeling than receiving a gift, whether it's expected or not, needed or not, or large or small. An adorably wrapped item is always exciting and fulfilling to receive. It doesn't have to be the world's most expensive vehicle just to earn their excitement. In fact, perhaps what gets most people excited is the mystery inside. The idea of being remembered and thought of is what makes us very happy. Since time immemorial, jewelry is one of the most common gift forms. Both men and women have, over time, enjoyed adorning themselves with shiny and sparkling jewels. Jewels have become quite expensive and have become one of the best ways of expressing how a person is important to you. Away from that, what other qualities make jewelry the ideal gift? This article explores the various types of jewelry items and the top reasons for gifting them.
Jewelry is wearable and sentimental.
Anything can be given as a gift. If it's wanted, and it makes a person happy or needed, it's a great gift. However, it's a fact that some gifts are more sentimental than others. For instance, wearable items such as clothes, hats, shoes, and coats might make great gifts but aren't very meaningful. Being smart is essential as you can add some embroidery with the recipient's initials or something of the sort, but won't compare to jewelry. There's something in jewelry that makes it unique and sentimental. It could be a result of some jewelry pieces representing significant periods in people's lives, such as weddings, birthdays, graduations, and engagements, just to mention a few. It can also be as a result of their pricey tag and taking so much time and effort to purchase to ensure the recipient will be happy and love the gift. Nevertheless, jewelry, being a wearable item that's pretty and useful, will leave a sentimental feeling.
Jewelry is something you don't buy for yourself every other day.
Most people are always treating themselves with something such or are renewing their basic items such as bags, coats, clothing, shoes, hair, and so on. However, due to the harsh economic times and budget, there are some items such as jewelry that are considered a luxury due to their high cost. Unless you have an obsession with them or are very well-off, you can't spend on jewelry regularly. It's for this reason that it's up to someone else to gift you with this special present from time to time.
Jewelry can be timeless.
Of all the gifts you've received over the years, which of these are still in use? Even those that you're still using are in a mint condition or on their last leg. Gifts such as clothes and shoes go out of style, get stained, fades, and rips. Others, such as electronics, are replaced by newer or better versions before you even fully enjoy them. Even cars are put on a timer from the day they are bought. Only jewelry can be enjoyed and cared for generations. There are numerous classic jewelry styles that will ensure your item will never be irrelevant, and in such a case, can be changed and upgraded.
It's both a gift and an heirloom later.
When you know that a gift is yours when you receive it, and an inheritance later, it makes a jewelry gift very special and consequential. Once the jewelry gift has served its purpose or you're tired of it, you can always find a better home for it. As mentioned earlier, jewelry can be used for decades and can easily be stored, passed down to the next generation, and become a valuable and sentimental heirloom. Depending on the particular piece, it can even retain or increase in value.
Its value increases.
Most gifts are generally for the 'now' moment, and that's fine. They aren't bought with the idea that these gifts will appreciate with time. Jewelry, on the other hand, is a gift that can be used and enjoyed now and in the future. It also comes with the added advantage of being worth more the longer you'll hold on to it. There are some diamonds that, depending on their color, have the value that will increase over time. If you're lucky enough to get this, you're sure to make a great investment in the future.
Can be gifted on any occasion
Virtually any gift can be given for just about any occasion. However, some gifts are more suited to specific events. For instance, a nice perfume can be a great anniversary or birthday present, but less suited for a graduation gift. On the other hand, jewelry gifts can be used for these events and more, such as Christmas gifts, engagements, birthdays, anniversaries, weddings, births, jobs, promotions, moves, sweet sixteen parties, and so on.
Jewelry can be given to people of all ages.
One of the hardest things when it comes to looking for gifts is coming across one that's suitable for all age groups. You don't want to spend time running from store to store looking for gifts suitable for every age group. However, jewelry fits all the shoes and relevant for all ages. From a teeny newborn to a senior citizen, jewelry will appeal to every generation. You can go for the adorable bracelets and studs for the teeny ones, pendant necklaces for teenagers, and a wide array of options for the young and middle-aged adults. For the golden years, you can gift large statement rings.
Can be personalized and fits any personality
You'll find that most jewelry gifts are already automatically embedded with a particular amount of sentiment. These jewelry pieces are also customizable with the option of personalizing them. You can inscribe messages and names to jewelry pieces by boasting a person's initials, first letters, or name.
Another hurdle when looking for gifts is determining whether that gift will or will not suit his or her personality. Certain gifts only go with certain personalities and are wrong for the others. However, with the jewelry, you can be sure it will suit just about any personality. It's ideal for all, from the withdrawn and quiet individual to the out-there bubbly types. Since most jewelry comes with colored stones, one can choose one which will identify with the recipient.
Perfect for all skin tones and body types
Selecting a gift, especially for a woman, isn't an easy task. They are quite self-conscious, and there are gifts they will refuse because they aren't appropriated for their body types and skin tones. Jewelry, on the other hand, doesn't discriminate. It's perfect for all body types and skin tones, from the darkest to the lightest, and from the largest to the skinniest. With jewelry, you'll only go for that which you're most comfortable in, and the one looking the best on you.
Best jewelry gift for your lady
Jewelry is one of the most promising gift ideas of all time. However, if you're not sure, there are endless options. A jewelry gift can be broken if you don't find a well-chosen piece. What can be worse than spending dollars and time on a gift that your special one won't like in the end? Avoid that awkward moment by going for a well-chosen, well-designed, and classy jewelry piece. Below are some of the best jewelry pieces that will be an instant hit with your significant other:
Sterling silver infinity pendant

Pearl stud earrings

Elegant gold bangle

Pearl heart necklace

Byzantine bracelet

Love knot earrings

Colorful earrings

Personalized birthstone pendant

A message she loves

A coded message

Stackable ring

Forget me not

Starburst charm necklace

Gold bangle bracelet

Gemstone charm

Horseshoe ring

A touch of blue

Gemstone tennis bracelet

Geographical coordinates

Initial discs

Soundwave bracelet
Before you buy
In the above list, you've seen something unique that you're sure she will like and suits your budget. However, before you make the purchase at jewelrylab.co, below are some factors to consider to ensure the gift will be perfect.
What's her style?
Most girls will always appreciate classy and meaningful gifts regardless of the method. If unsure about her style, always be inspired by what you saw her wear in the past.
What type of jewelry does she like?
Is she a bracelet, necklaces, pendants, earrings, and so on type of a woman? Depending on what she likes most, get the best type, and ensure it's classy and meaningful.
Color or not?
Here, you can choose a monochrome or a colorful piece depending on her style and personality. Think of her favorite color, and go for that gemstone.
Any metal allergies
Always keep in mind that certain people have sensitive skin reactions to certain metals. Metals such as nickel and zinc are common allergens. Most metals are alloys and just because you're buying a gold or silver metal, doesn't mean you're safe. Confirm with the vendor about the metals present in your piece and whether it can cause allergies or not.