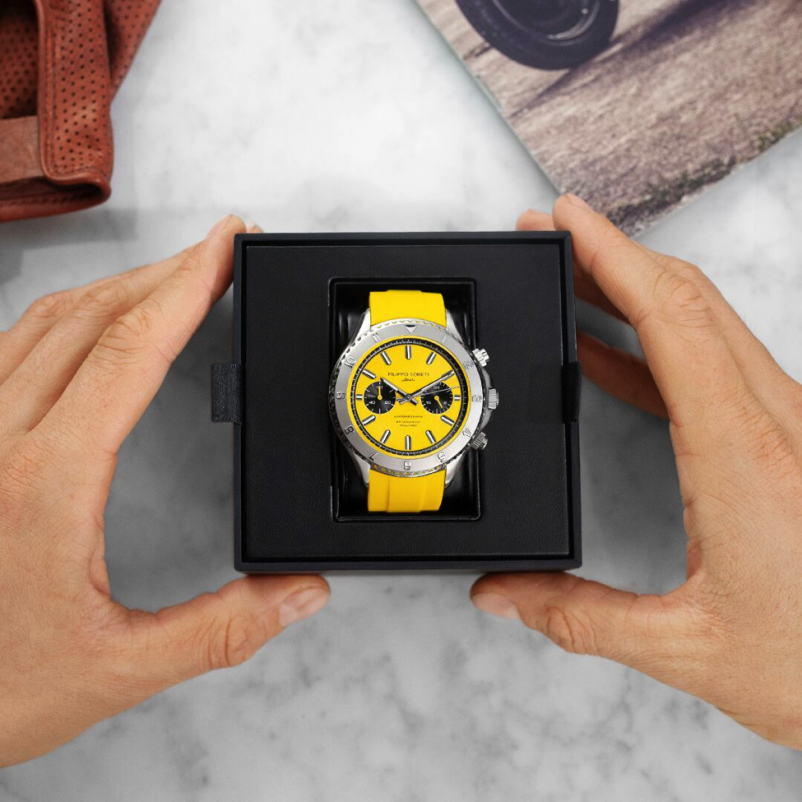 Contrary to what some people will like you to believe, there are various ways men can make fashion statements. As much as people don't expect men to be flamboyant, they respect stylish men who understand how to dress up properly and look good for any occasion.
Being fashionable, as a man, also entails understanding trends and following closely to look good all the time. From your clothes to your shoes and your watches, you need to have the best and match them appropriately to reflect your style.
How Important Are Quality Watches?
Talking about watches, they are of more importance than many regard them. While most sophisticated men understand the need to have top-quality classic watches, some feel that timepieces are a thing of the past or contribute minimally to their overall appearances. These are all wrong assumptions.
Watches are as relevant as ever to the modern man. In fact, real stylish men distinguish themselves through the watches they wear. Even the wealthy individuals who preach against extravagance invest so much in their watch collections that you may want to tag them hypocritical. Don't be surprised, therefore, the next time you are judged by the watch on your wrist.
How Do You Keep Up With Your Watches?
While most timepieces are timeless, it doesn't make any sense that you stick to a particular watch. Since you don't wear only a pair of quality shoes, it doesn't make sense to have one or two good watches. You are expected to have a collection, and many watches in your collection must be trendy.
Each New Year brings new trends in fashion. Don't ever forget that this applies to men's watches too. You need to follow trends to know what to add to your collection. All-black watches, new bright colors, and chronographs are trending this year, 2020. Keep this in mind while shopping for watches this year.
How Do You Shop For Quality Men's Watches?
Shopping for men's watches can be tricky. While there are many quality watches out there, prices and other factors can make it difficult for you to get the best ones. In fact, you may have a selection headache trying to pick out the right one from the lot.
One of the best ways to ensure that you have great watches is to buy from reputable watchmakers. It is even better when the watches are custom-made like all Filippo Loreti watches. Since they are not mass-produced, you will get a watch that is specifically made for you. The company also has a variety of watch models for trendy men, so you will see what fits you perfectly.
Examples of Trendy Watches from Filippo Loreti
Do you want to buy some of the top watches for men? Here are some of the trendy watches for men from Filippo Loreti:
Odyssey Two-Tone Green Link Watch 2020 Edition
This is a special edition of the watch designed to complement your luxurious lifestyle. It is handcrafted by some of the best watchmakers on earth and comes with an industry-leading warranty.
Ascari Dark Camo Rubber 2020 Edition
This is a trendy watch for men that is inspired by speed and designed by some of the best men in the industry. It is part of the collection that pays homage to the legendary racer, Alberto Ascari. It represents excellence in a casual manner.
Ascari Indigo Rose Gold Rubber Watch for Men
Another member of the Ascari series, this is one of the best watches when it comes to fusing sport and style. It is most suited for your ambitious days and nights, thanks to the sophisticated styling.
Venice Moonphase Black Gold Mesh Watch
This is one of the trendiest watches and one of the best from Filippo Loreti this year. It is more of a classical all-black beauty dressed with a modern edge: it will sit gracefully on your wrist.
Okeanos Rose Gold Green Link 202 Edition
This is a limited-edition timepiece that is designed for an active lifestyle. It superbly meets the needs of a modern man and can comfortably complement both formal and casual outfits.
Finding top-rated men's watches may not be an issue, but how sure are you that you are buying the real deal? It becomes a bit trickier when you want trendy yet top-quality stylish men's watches. To make the process easier for you, we have briefly described some of the best male watches from Filippo Loreti that are trending in 2020. These are all limited edition watches, and adding three or more to your collection is highly recommended.