Adjustable standing desks are important to those who work in offices and even at home. Adjustable standing desks are desks that can be conveniently adjusted to your desired height so you can work comfortably. These desks can even allow you to stand up while you work. They are also more convenient than the regular office desk because it has features that can help with your productivity.
If you have dual monitors, you will also need an adjustable standing desk. Here are some of the best adjustable standing desks that you can purchase.

The VIVO Height Adjustable Standing Desk provides on-demand standing throughout the day so you have the freedom to get out of your chair and relieve muscle tension, increase productivity and reduce stress. It has a 36-inch surface and it is spacious, it also measures around 35.2 x 22 inches that gives enough area for your dual monitors.
The keyboard tray raises in sync with the top surface to create a comfortable workspace. You can go from sitting to standing in one smooth motion with a dual pneumatic spring force. You can adjust to your proper comfort level by using the innovative simple touch height locking mechanism. The rise is also ready to go, you can get it out of the box and start organizing your workstation.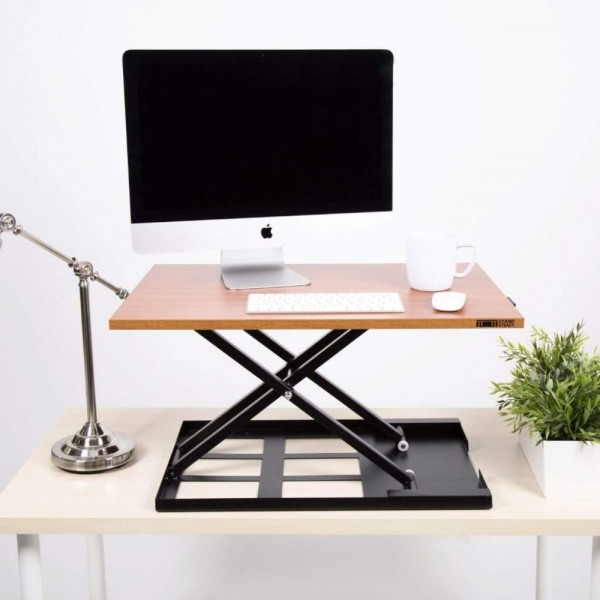 The Stand Steady X-Elite Pro Standing Desk Converter has a pneumatic pump that assists the lift of the desk, so you can easily raise and lower the desk. You can grip the side handle and let the pump do the work. When you are ready to sit again, you can grip the handle and apply downward pressure to return to a lower position. With its patented ergonomic design, you won't experience any back and neck pain.
This standing desk converter features a 28-inch long, single-level surface with room for your laptop, monitor, keyboard and other accessories. It has a sleek and sturdy construction, it has a minimalist black frame and a high end feel to any office or home space. It has a durable metal base that ensures your desk converter won't wobble while you work.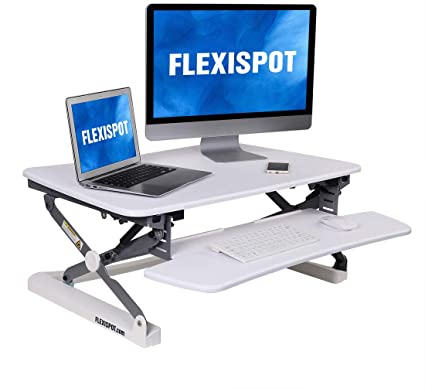 The FlexiSpot M2B Standing Desk can save you space as it folds vertically, so it is easy to move around and transport. There is no need to make the spatial accommodations that may be required with comparable products. The adjustments are easy and smooth, the single-handle design makes it very easy to safely adjust the height of the standing desk. You do not need to use two hands or even extra force like with other brands.
This standing desk has a groove-free, extra-deep built, so you will have a lot of space to accommodate your laptop, two monitors, paperwork and a lot more. The keyboard tray is quick-release. The tray features a deeper work surface to fit a larger keyboard, mousepad, and mouse and it has a unique quick-release design so you can easily and quickly remove it when you are performing tasks that don't require a mouse and keyboard.