Despite this pandemic that has been happening lately across the world, escaping the real world and heading to a place where you can be alone has always been a dream to some people. Isolation can be one's dream-- having an own place, or better, having a whole land all to yourself. While it can only be a billionaire's bucket list item, having land or a whole island to yourself is the ultimate dream of many.
There are also TV shows that show billionaires and how they buy (impulsively) huge chunks of land that they use for luxury, such as Running Wild with Bear Grylls, Buying Alaska, Survivor, Hunters, and Naked & Afraid.
Whether you are just sitting around your house dreaming about getting your own land or you're interested in buying one, you should know that you can now purchase Doomsday Mountains. Never heard of it? Well, today is your lucky day.
Where is Doomsday Mountain?
A 350-acre land that is known to be a survivalist retreat high alongside the Appalachian Mountains, Doomsday Mountain, commonly known as the High Mountain, is a panoramic piece of land that is 100% secluded that you need to travel a long walk to your nearest neighbor.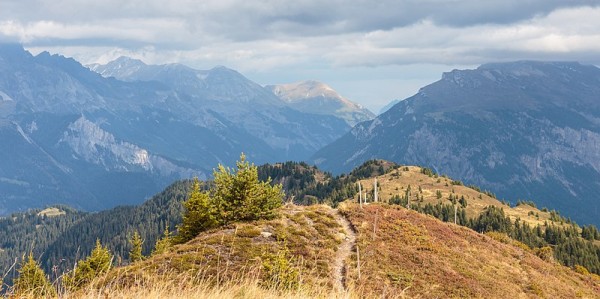 Whether if you want to be isolated or you just want to escape where you are right now, this place is truly secret and no one will ever find or think that you will be going here-- that is if you tell someone where you are.
However, the land is not as secret as it used to before since it can already be found in listing brokers such as Rob Drag and Jason Gentry Premier Sotheby's International.
The Luxurious High Mountain
If there is one thing that High Mountain can offer, that is the utmost luxury. Enjoy the peace and quiet that you have been dying to have and at the same time dive into the best sightings and views in the whole land. The land is so wide and is wrapped by nature's beauty that you can even view the beautiful night's sky.
Now that people are all about isolating, staying in for quarantine, and social distancing, many millionaires and rich people have been panic buying-- and we're not talking about groceries, but lands where they can stay for the meantime while the pandemic is going on.
High Mountain is on the market and it is reported to have a value of $17 million. The compound is found on a secret Virginia spot and is surrounded mostly of forest trees owned by the government. The whole land is powered by a wind turbine and solar panels with a helipad. It also has a landing strip, multiple cabins, and buildings that are made for independent occupancy.
Who would most likely buy High Mountain?
Most brokers and real estate agents would say that the land is perfect for VIP people, a private citizen, or maybe a CEO of a huge international company. According to Drag, because of the coronavirus outbreak that has been going on, the property could attract many potential rich buyers for survival reasons.
While it may be absurd to some people to buy land worth $17 million, there are really people out there who are willing to spend much to stay away from the real world and avoid catching the virus.