Are you always lazy to cook breakfast? Or maybe are you always busy and on-the-go every morning? Either way, you can always make breakfast less hassle with multifunctional breakfast makers. If you're looking for the best breakfast machine in the market, here are some of the best you can get and is readily available on Amazon.
This Belgian waffle maker creates large, round waffles with deep pockets that hold plenty of toppings and syrup. The waffle maker features an 8-inch nonstick plate that releases waffles easily and cleans quickly. The adjustable temperature control lets you customize heat while cooking for different types of finishes and batters. The stainless steel housing offers added durability. The machine has 27.5 inches in cord length and 1080w in power.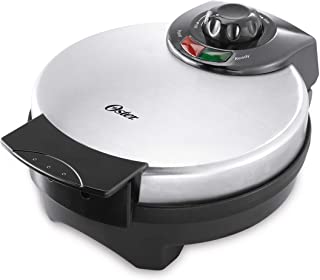 Make paninis, hash browns, and even biscuit pizzas with this breakfast machine. This machine is great for busy parents that have kids to take care of every morning or for people who are always on the go. It has a simple plugin and go and heats up in mere minutes. The dual, non-stick surfaces provide an even cook for consistent results. You don't need to worry about leaks or spills. The built-in pocket sides catch any excess and make cleaning up easy and fast.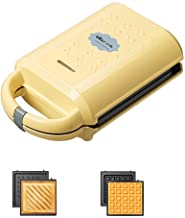 This breakfast machine does not only limit to sandwich making. It can perform various cooking methods, such as steak frying, bacon, bread, sausages, and vegetables. The detachable fruit nut dispenser releases the ingredients automatically at the optimum time. Ceramic pan is designed to make the bread evenly baked and healthier for no chemicals. It also has intuitive touch-pad control and is easy to use. It is durable, easy, and useful.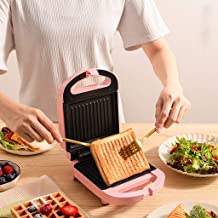 This 3 in 1 breakfast maker is made of stainless steel metal and is made in the USA. The machine comes with 4 cups coffee maker, 5 liters capacity toaster oven with heat-resistant glass. The toaster oven has a 15-minute timer and provides fast and efficient breakfast making time.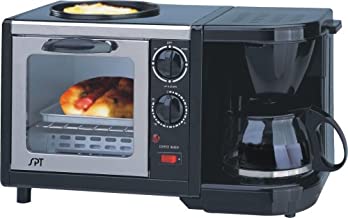 This nonstick coating plate allows for easy cleaning and pancake and crepe flipping. This is a handy cooking tool that comes with a 3 piece at-home kit that includes a large hot plate, a wooden batter trowel, and a small spatula. Simply pour in the batter with the provided batter trowel, and when it's time to flip, use the provided dessert spatula for easy and convenient maneuvering.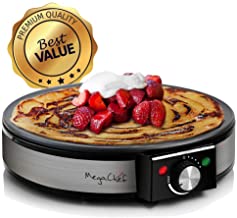 The removable central plate can accommodate up to six strips of regular cut bacon at a time and will give you crispy bacon in just a few minutes. The dual-sided griddle allows you to cook a variety of foods such as eggs, bacon, sausage, pancakes, and hashbrowns without giving you a hard time cleaning the nonstick surface. The vertical cooking drains off the fat for healthier cooking as the drip tray catches the unwanted grease and is removable to clean up.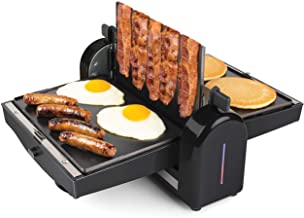 Disclosure
BOOMSbeat writes about stuff we think you'll like. We have affiliate partnerships and may earn commission from any sale resulting from this page.