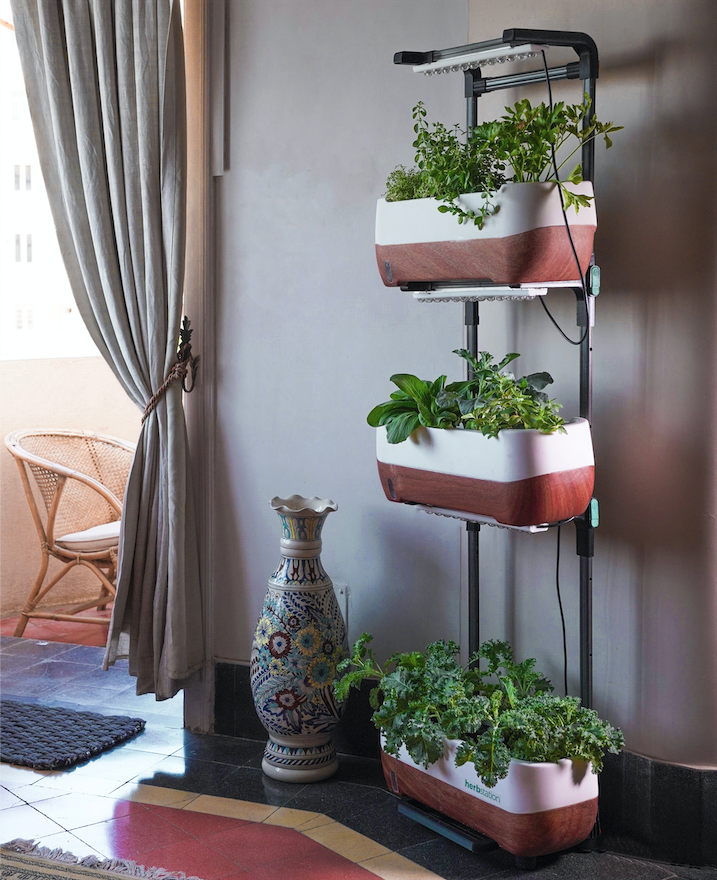 Whenever we think about gardening, we tend to believe that it requires a vast space. However, this is no longer true because it is now possible to grow plants even when we are short on space. Over the past few decades, people around the world have been leaning towards apartment living and we all know that apartments have no place whatsoever for gardening. This is where modern-day concepts such as vertical gardening can make all the difference.
What is a Vertical Garden?
As the name suggests, a vertical garden is one that grows vertically. In the traditional form of gardening, we have garden beds and pots. On the other hand, vertical gardens are built utilizing the walls. Building your vertical garden can be as simple as creating space for hanging baskets. If you are an experienced gardener, you may try out something as complicated as walls with backing, layer, or frames for seamlessly embedding the plants.
If you are a staunch advocate of conventional gardening, you may not take vertical gardening seriously. However, there are several reasons that may ultimately convince you.
A colorful and beautiful garden that doesn't use any ground space at all.

An opportunity to transform your unutilized space into something appealing and stimulating.

The natural tapestry of vertical gardening is very difficult to imitate.
Benefits of Vertical Garden:
Vertical gardens are known to be extremely efficient in fighting pollution. Plants not only help reduce dust and other pollutants from the air, but they also offset the carbon footprint of vehicles and people. It is scientifically proven that plants can improve indoor air quality by reducing harmful volatile organic compounds as well as toxins, such as benzene, formaldehyde, and others.
In addition to indoor air quality management, vertical gardens are also effective in reducing noise pollution. The vegetated surface of your vertical garden is capable of blocking and diffusing sounds, particularly the ones with high frequency. Low-frequency noises can also be blocked by using a substrate.
Vertical gardens are not just for your aesthetic satisfaction. Growing food in vertical gardens is an emerging trend around the world. Your vertical garden can become your sustainable food source for vegetables, herbs, and small fruits. Also, several studies indicate that vertical gardens aid in reducing stress.
Economic gains from a vertical garden include the flowing.
A vertical garden can help increase foot traffic in your retail space.

A vertical garden can reduce power demand by providing thermal insulation.

The thermal protection provided by a vertical garden helps cut down on property repairs and maintenance.
Vertical Garden Ideas:
You can try out vertical gardening in many different methods and forms. Mentioned below are some of the easiest and best options.
The simplest way to create a vertical garden is to purchase a vertical container. This involves creating a frame with slats and attaching window boxes to the slats. If you want to grow a variety of vegetables, this method is ideal for you.

Pocket vertical gardening is a growing trend where pockets are sewed in a canvas for planting flowers. This is the ideal method if you have little growth space but plenty of sunlight.

It is also possible to take a pallet and transform it into a planter for growing herb gardens. This method is inexpensive as well as easy.

If you have unused shelves in the house, it is possible to convert them into vertical gardens with the help of some pots and containers. A variety of veggies can be grown in this method.

The most popular method for vertical gardening is using hanging baskets next to walls. Fruit-bearing plants can be grown particularly well in this method.
You may require some specialized equipment and accessories for building your vertical garden. All of these are available at Agron for the best price on the market.