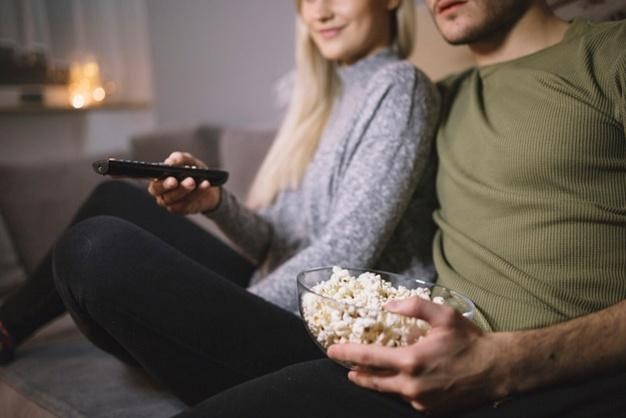 This content was sponsored by Audible.ca
These days, it can feel like we're endlessly repeating the same routine - get up, login to get some work done, keep the kids entertained, make dinner, hit the sack, and repeat. But it's actually easier to break the repetition than you think - you just need to find the right content to light the spark and get you smiling again.
Sometimes the best way to stay entertained and stay connected is to boot up our favorite device and share quality content with the people we love - at home or through a Skype connection. After a long day, nothing is better than loading up your favorite audiobook to enjoy with your loved ones, binging your favorite shows online with your SO, or downloading and playing your favorite remote party game with your pals.
Here are our recommendations for the best content to keep connected with friends and loved ones.
Enjoy Top Streaming Content
Of all the true crime docu-series that have come to the Netflix streaming service, nothing seems to have captured North America's attention quite like Tiger King. The story is a heady mix of drug-running, murder - and, oh yeah, an amateur big cat zoo. With its endless complexities and strange oddities, Tiger King will keep you glued to your seat.
Or, if you prefer lighter fare and just feel like having a laugh at the end of a long day, check out Uncorked, a film about a son torn between his father's insistence he take over the family BBQ joint and his own dreams of becoming a sommelier.
Whether you want to dive deep into the mind of a killer, or stay in the shallow end and share a laugh, Netflix has some of the world's most popular shows and movies - available at the touch of a button.
Settle in with Your Favorite Audiobooks and Podcasts
If you're looking for a quieter evening at home, why not sit down to enjoy the latest binge-worthy audio content?
Snuggle up with your special someone, grab a glass of wine, and dive into the popular audiobooks you need to hear - whatever your taste, a membership with a service like Audible gives you access to over 100,000 titles, from romance to sci-fi and fantasy to the latest and greatest comedy podcasts hosted by your favorite celebrities.
Pour another glass and load up your favorite audiobook and podcast content with Audible. You'll be amazed at what happens when you just sit back and listen.
Share a Laugh with a Hilarious Party Game
If it's been a long week and you want to let off some steam, why not gather your friends together online and try the latest party games?
From your phone, tablet, or PS4, you can load up any number of raucous party games, such as JackBox Party Box 6. This collection of digital party games is meant to be played remotely among friends. Test your wits against your besties in the absurdly twisted Trivia Murder Party 2, see who's funniest with the Joke Boat comedy contest or test your vocabulary muscles with Dictionarium. It's easy to connect with your phone, tablet or controller and JackBox supports up to 10 players.
If you're looking for a pick me up, take our advice and load up some incredible content. Whether you're looking to party, relax and unwind, or just say 'wow', we guarantee there's something on this list for you.