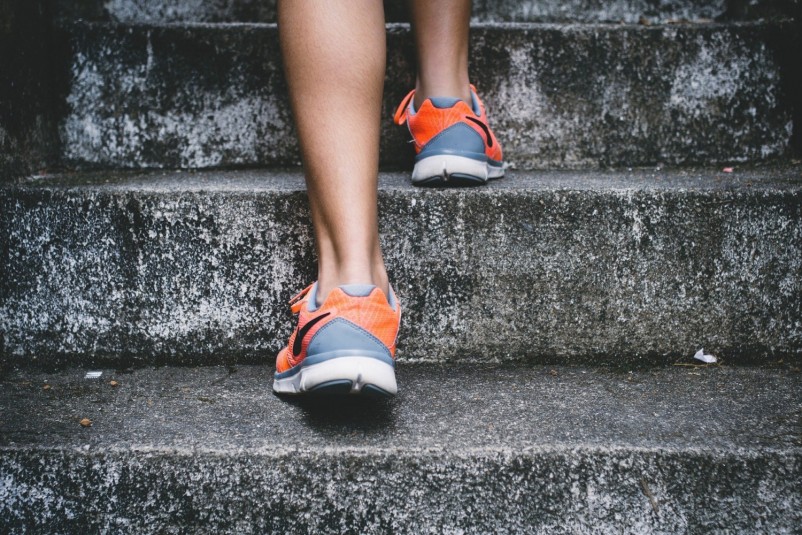 When it comes to appearance, everyone wants to look good from head to toe. That's why you invest so much in everything from your hairstyle to the type of shoes you wear. Although rocking your personal style and keeping up with trends is fun, don't overlook comfort, practicality, and versatility. Whether you're heading to the office, going to the gym, running errands, or a date night, you want shoes that make you feel as good as you look. Here is a look at some shoe styles to consider adding to your closet.
Athletic Shoes
Everyone needs a good sneaker in their arsenal. These sporty yet trendy shoes provide the perfect arch and ankle support for various activities. Whether you're jogging around the neighborhood, running around with the kids at the park, or on your feet all day at work, a pair of running shoes fit the bill. Unless you're a sneaker fan, it's best to opt for a neutral color like white, black, or tan. Then you can match the shoes with just about any outfit you have planned for the day.
Work Boots
While you may not have expected work boots to make the list, they're worth having in your closet. Someone working in construction or heavy machinery might have to wear mens slip on work boots, but that's not all they're good for. Not only are work boots comfortable, but they have several safety features that make them ideal for specific activities. For example, their weather-proof materials make them perfect for wearing in the rain or snow on a cold winter day. If you tend to complete home improvement projects, a pair of work boots will ensure your feet are protected.
Comfy Flats
Heels and wedges are cute and stylish, but they aren't always comfortable. If you plan on doing a lot of walking or standing throughout the day, it's best to opt for a pair of flats. A simple loafer, ballet flat or slip-on, can give you the individuality you're looking for without the discomfort. Flats are also versatile because you can wear them in the workplace, to the grocery store, and out with friends, and they still look great.
Professional Black
No matter what you do for a living, you need a pair of professional-looking black shoes. A pair of black shoes match just about any outfit for activities ranging from working to attending an upscale event. Ladies should have a pair of black pumps or flats while gentlemen should have some nice loafers or traditional black dress shoes.
Slippers or Slides
Whether you hate cold floors or want to protect your feet at home, a pair of slippers or slides is ideal. The right style slipper is great for making a trip to the kitchen or hosting friends and family at your place. Since you're at home, you can get as expressive as you'd like with your slipper selection. If you prefer kitten heels and fur, slipper socks, or oversized slippers with cartoon character heads on them, the choice is yours. Just ensure that whatever you choose has a rubber bottom or some form of grip to prevent you from slipping and getting hurt.
Statement Shoes
What you wear says a lot about you. Although it's ideal to have more practical shoes in your closet, everyone needs at least one pair of statement shoes. These are shoes that express who you are and showcase your fashion sense. Even if you only wear them every once in a while, it's nice to switch things up and turn heads occasionally.
Shoes are an integral part of your outfit and personal style. People spend hundreds of thousands of dollars on shoe styles ranging from pumps to basketball sneakers just to enhance their look. As you have fun shopping for shoe trends that match your sense of style, don't forget comfort, practicality, and versatility. Having at least one pair of each of the shoe types listed above in your closet ensures that you're ready for anything while looking your best.