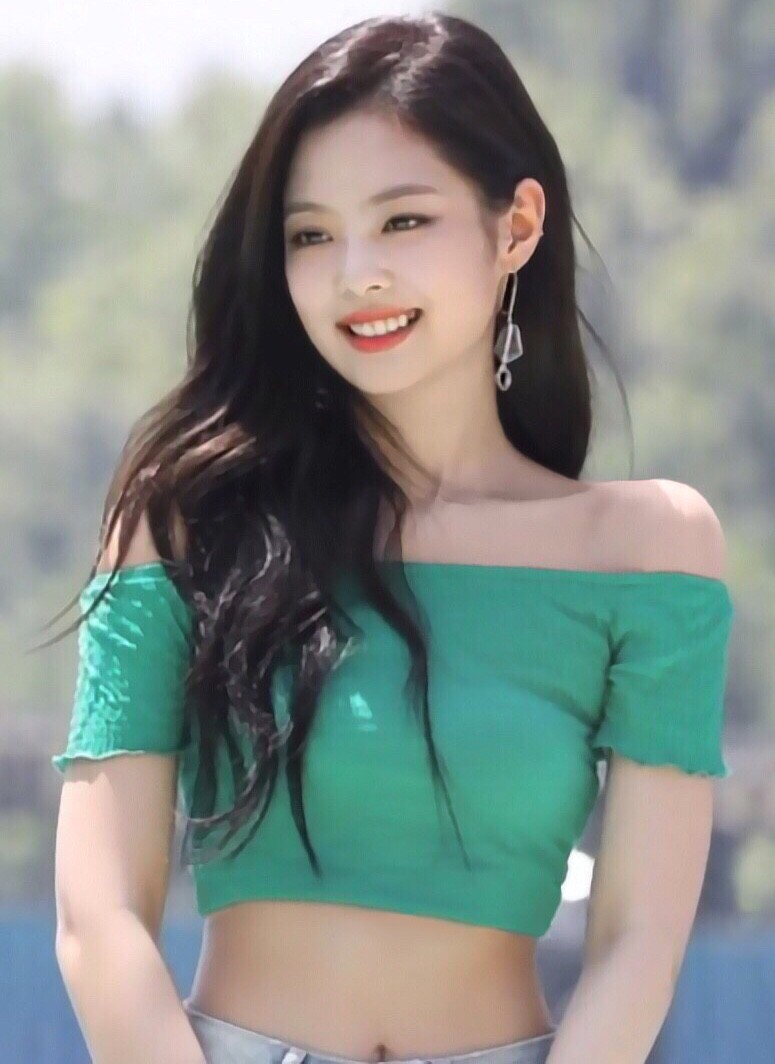 Jennie, the fastest Kpop female solo artist to reach 1M, 2M and 3M likes on YouTube on a music video, is known to be responsible for the general duties and decision making of the Korean girl group - Blackpink. She was the first member of the group to be introduced, and has several accolades to her name already. She is the face of Hera, a South Korean luxury beauty brand, and endorsement model for KT Coporation, for the Samsung Galaxy S20 Aura Red and Blue.


Idol Hunter, CC BY-SA 4.0, via Wikimedia Commons
Coinciding with her 25th birthday, she commenced her official YouTube channel on January 16, 2021, which gained 1 million subscribers in less than seven hours, becoming the fastest channel to do so on the platform. In August 2021, she was voted as the sixth most all-rounder idol, who has all three talents in songwriting, dancing and singing. Kim became the first Korean individual to amass 50 million followers on Instagram.
Her first public appearance was on September 1, 2012, as the lead actress in G-Dragon's music video "That XX" from his extended play, "One of a Kind."
She was confirmed to join as a cast member for SBS' new variety show "Village Survival, the Eight," on October 1, 2018. This was her first permanent casting for a TV series.
Her solo debut single – "Solo," debuted on Gaon Music Chart at number one and achieved a triple crown for simultaneously topping the digital, download, and streaming charts.
At the time of its release, "Solo" broke the record for the most viewed music video by a female Korean solo artist of all time, within a 24 hour period on YouTube.
She became the first and only female Korean solo artist to surpass 300 million views on the platform within a time-span of six months since release.
Jennie Kim was born on January 16, 1996, in a Korean family as an only child in Seoul Capital Area, South Korea.
Around the age of 8, she and her family went on a trip to Australia and New Zealand. She liked New Zealand so much that she said she wanted to stay there.
The next year, she was enrolled to Waikowhai Intermediate School in Auckland, New Zealand, and lived with a home-stay family.
While she has not shared any information related to her parents, it has been reported that her mother is a director of a South Korean Entertainment Company – CJ E&M, while her father is said to own a hospital in South Korea.
Following Intermediate graduation, she enrolled at the ACG Parnell College. She had dreams of becoming an accomplished ballet dancer.


ᴅᴇʟɪᴄᴀᴛᴏ, CC BY 4.0, via Wikimedia Commons

Jennie speaks fluent Korean and English along with basic Japanese. She also learned to speak French.
During her stay in New Zealand, she became interested in YG Entertainment's music, with particular interest in K-pop.
Her mother wanted her to continue her studies, transferring to Florida in United States, and had plans to get her career set as a lawyer or teacher.
However, Jennie was not interested in those careers and did not want to reside alone for so long. Supporting her decision, she was moved back to South Korea in 2010.
Just as she returned, she auditioned to join YG Entertainment, performing Rihanna's "Take a Bow." She joined the label as a trainee.
She was introduced to the public through a photo titled "Who's that girl," on the official blog of YG Entertainment, on April 10, 2012.
Her photograph soon became the most searched-after topic on portal sites, under the name "Mystery Girl," increasing her popularity.
She once claimed in an interview that she was afraid of strangers and was also terrible at taking initiative as she was barely able to greet anyone during the audition.
Initially YG Entertainment believed she would be best suited for the role of a rapper, as she was the only trainee capable of speaking English, at that time.
The company released a YouTube video "YG Trainee - Jennie Kim"., covering B.o.B.'s song "Strange Clouds" featuring Lil Wayne, on their official blog, on August 30, 2012.

"File:181119 Acara Puncak Road to Shopee 12.12 Birthday Sale, Special Performance dari BlackPink (16).jpg" by SHOPEE Indonesia is licensed under CC BY 3.0

Another video titled "Jennie Kim - YG New Artist", covering the song "Lotus Flower Bomb" by rapper Wale was released on January 21, 2013.
Jennie was the first to be revealed for YG Entertainment's newest girl group on June 1, 2016, seven years after the debut of 2NE1.
She debuted as a member of the girl group Blackpink on August 8, 2016, with the release of their single album "Square One."
She claimed in an interview that in the six years as a trainee, every month, a group dance and solo song had to be performed, which would be evaluated by the CEO, producers and other artists.
In July 2018, a video of her crying after going through a horror room with Lee Kwang-soo went viral within South Korea. The video gained over one million views on a portal site, and a combined total of over three million views on more portal sites, VODs and social media.
Jennie was selected as one of the best variety star of 2018 discovered by "Running Man," and was again invited. She was ranked first among casting choices and received multiple proposals from broadcasters for variety shows.
Her single "Solo" was certified platinum for streaming by the KMCA, and also earned her the "Song of the Year – November" at the 8th Gaon Chart Music Awards as well as the "Digital Bonsang" award at the 34th Golden Disc Awards.
She was the first Korean celebrity to model for Boucheron Paris, a 160-year-old luxury jewellery brand. The company claimed that Jennie's "elegant" and "luxurious" atmosphere moved its focus more on image marketing.
In April 2019, she became the first Korean solo artist to perform at Coachella. Her performance was listed under "The 10 Best Things We Saw at Coachella 2019."
On May 18, 2021, Jennie became the face of Calvin Klein's Spring 2021 collection named Drop 02, a collaboration between Calvin Klein and Heron Preston.
Jennie Net Worth: $10 Million