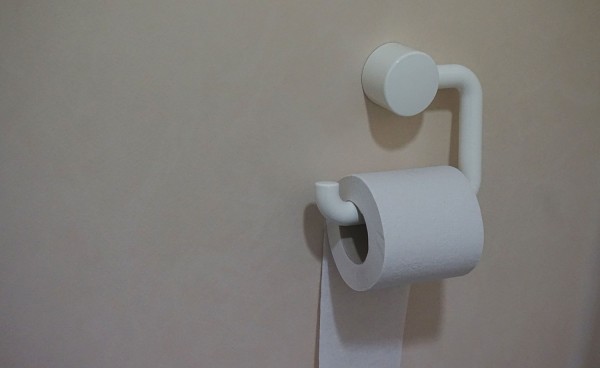 Toilet papers are one of the most important necessities for us human beings. It is important that we have that much toilet paper in our homes, but the Janetzki family has more than just a month's supply, but they have that much toilet paper that they can use for the next twelve years of their lives. However, the story behind how they ended up with such pile stock is hilarious.
The Jenetzki family was in utter shock when they received 48 boxes of toilet paper after mistakenly thinking they only ordered 48 toilet paper rolls online. According to the family, they were utterly surprised when the delivery truck went to their house with a ton load of toilet paper that was addressed to them.
As far as they knew, they only ordered 48 rolls of toilet paper in that online delivery service. However, they left it unnoticed that instead of getting 48 rolls of toilet papers for $68, they accidentally ordered 2,304 rolls and were billed for $3,264. The difference was very unremarkable and left the family surprised.
According to the family, they estimated that the toilet paper rolls that they received could last them for the next twelve years.
The accidental toilet paper roll hoarders ordered the bulk in early February, even way back before the coronavirus issue bombarded each and every family in the country. The pandemic caused disruption and panic buying became rampant to the whole country, making people buy as many toilet papers to supply them until the virus issue diffuses.
Now, the Janetzki family have more toilet paper supply compared to what supermarkets currently have in their area these days, making them the "royal" family of toilet papers.
According to Haidee Janetzki, the mother of the household, it will take a while for them to have all the toilet paper rolls to be used. She also said that she already told her daughters that they have enough supply of toilet paper until they get married, and jokingly told them that they will use the toilet papers as their wedding decoration.
The family Janetzki has been ordering a box of 48 tissue rolls every 12 weeks since 2018. According to them, just a week after Christmas, the family decided to change to a new toilet paper brand and set up a new subscription. Haidee ordered 48 as quantity thinking that she is ordering only 48 rolls.
Just a couple of days after that, she received an email indicating her order and said it was on its way for delivery, and that everything was already good and under control.
It was when Monday came and there was a knock on their door and they saw it was the courier of the toilet paper company. The delivery guy said that they have two pallets of toilet paper for them.
Haidee immediately checked their bank statement and credit card bill to check if there was anything credited to them of such amount and found out that she did mistakenly ordered 48 boxes instead of 48 rolls, so the mistake was on their end.
Haidee also explained that the reason why she did not notice such charge on their bill because she just paid off her credit card bill a day prior she was charged for the toilet papers. She also explained that she does not check the bill every once in a while and only checks it once they have to pay for something.
Up until now, the family is still in awe with how much toilet paper they have in their home and they are lucky enough to have such now that there the coronavirus outbreak is still unsure when to end.