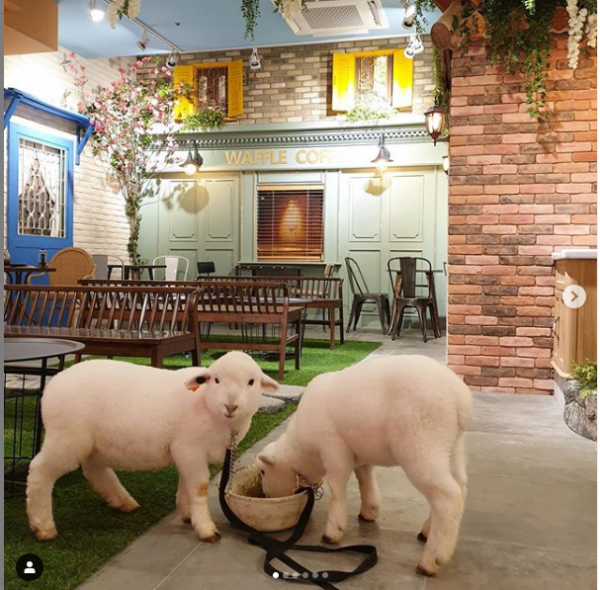 There are a lot of booming cafes all over the world. You may see a posts and photos of cat cafes, dog cafes, or cafes that have a certain concept in different social media platforms such as Facebook, Twitter, or Instagram. However, this small yet cute cafe in Korea goes viral on the internet and is being talked about everyone especially bloggers and food enthusiasts, because this cafe has a unique theme: sheep and coffee.
This might be the first time that you get to hear about a sheep-themed cafe, but for Koreans, it is the best cafe idea that one has ever thought of. For those who have a strong love for coffee and sheep, this cafe is the best place to visit.
The sheep cafe is named "Thanks Nature Cafe," which is one of Seoul, Korea's oldest animal-themed cafe. Their customers love to come and bond over coffee in their cafe because they get to spend time in separate pens outside the cafe and pet cute and fluffy sheep.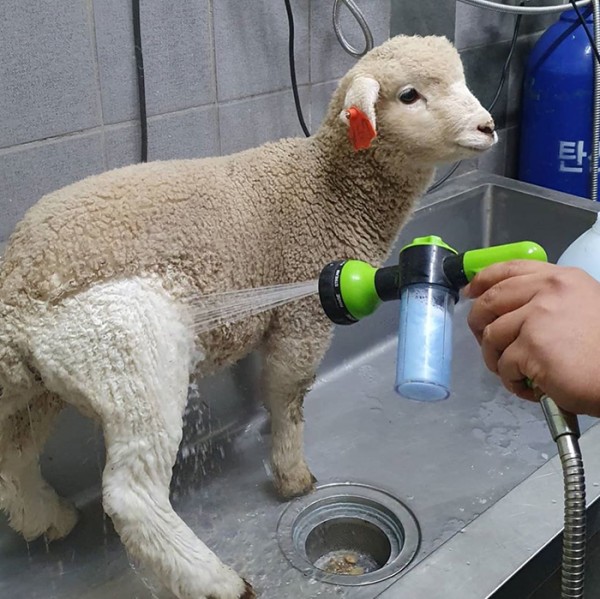 This sheep cafe was opened in 2011 when animal-themed cafes boomed in Korea and some parts of the world. The trend of animal cafes had led the sheep cafe owners to put up this cafe and it started to grow more visitors and customers since then.
In fact, this cafe has been featured a lot in magazines and blogs by famous bloggers, vloggers, and coffee shop enthusiasts. TripAdvisor was also one of the people who shared their experience and fell in love with the sheep cafe. They even featured it in one of their blogs and recommended it to everyone who is or is planning to travel in Seoul.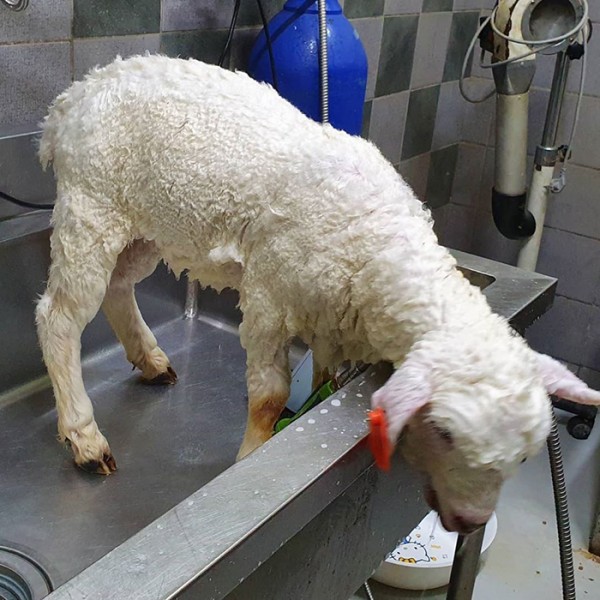 If you have the chance to go on Instagram, Facebook, or Twitter, you can search for the sheep cafe and see how the cafe looks like. One of the reasons why this sheep cafe became popular is a lot of people have shared it on Instagram and the photos became viral through likes and retweets.
There was even one photo that showed a lamb who was given a bath. The cuteness of the lamb captivated the hearts of many people, seeing it from being curly to becoming a fluffy cotton ball.
When It Started
The cafe started its operations way back in 2011. This cafe was one of the first animal-themed cafes and it was the most unique one of them all because they featured sheep. Unlike other cafes that feature cats, dogs, and birds, having a concept that revolves around sheep makes it stand out among them because it's not every day you can get to see sheep and pet them.
Inside the cafe features two sections: the one where you can eat your favorite desserts and order your favorite coffee and the section where you can meet and pet their adorable lambs. According to the cafe owner, Lee Kwang-ho, he was surprised when his business boomed and became a viral place to visit.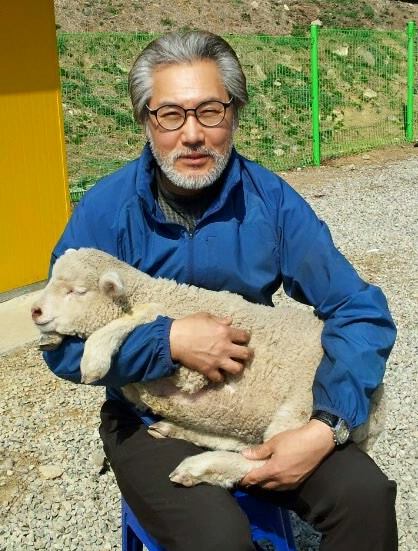 With all the attention it has drawn from different parts of the world, Kwang-ho said it was not something that he expected that will become popular in the whole world. He also said he was happy to see tourists and visitors from other countries and dine in his small, cute, sheep cafe.