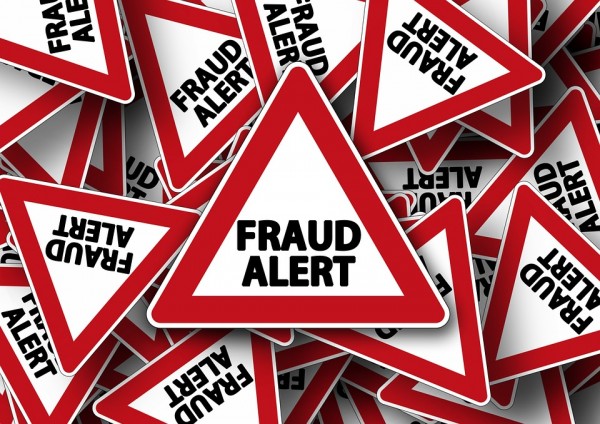 When the World Health Organization or WHO declared the coronavirus as a global pandemic, government officials worldwide ordered people to stay at home. This then resulted in closed businesses, a decline in tourism and lost jobs. During this difficult time, there are those who helped their neighbors, donated and even raised awareness to help stop the spread of the virus. However, not everyone has good intentions, because there are those who used the pandemic as a chance to earn money for themselves.
United States Attorney Zachary Terwillinger issued a warning against scammers who use the COVID-19 crisis to steal money and personal information from vulnerable and unsuspecting people. Federal officials added that scammers are after people who are labeled as "high risk" for contracting the virus, like people with underlying health conditions and senior citizens. They set up fake websites, create fake letters, send phishing emails and even go as far as to pose as doctors or health workers.
Don't fall for these coronavirus scams
With technology accessible in our homes, the federal officials advise people to look out for phishing scams. They are messages that are disguised to look like they are legit and that they came from official sources. The WHO also released a statement that they've received reports of scammers sending fake emails to unsuspecting people, asking them to click on malicious links.
The emails claim that they are from official bodies and the email includes links to make them look legit. If the links are clicked, it can automatically download malware onto your device and scammers can steal your personal information.
A new scam is also circulating, and it is called the tax refund scam. This kind of scam is taking advantage of the recent announcement of the government about relief for small businesses that are affected by a coronavirus. The scammers will send texts and emails to hundreds of people, the texts and emails contain a fake link to a website. The website will show false information about the tax refund scheme for people to give their personal information and fill out the form.
Scammers are also sending texts, emails, and requests on social media asking people to click on a link and to donate. These messages claim that they will help communities that are affected by the crisis but the donated amount will go straight to the scammer.
Advice from federal officials
The federal officials are asking the public to reject offers that come out of the blue, especially emails and letters. Be vigilant of adverts on social media accounts and sponsored adverts online. You can use the FCA Register and Warning List to check who you are dealing with. Do not click or open emails from senders that you do not know. And most importantly, do not give out your personal information to anyone.
If you receive any emails that do not seem legit, no not respond to them. Instead, it is best to visit the official websites of the organizations for reliable information:
World Health Organisation - Coronavirus updates
US Government - Coronavirus response
American Public Health Association - Coronavirus (COVID-19) overview
Check if your email provider has a button to report phishing scams. It is always a good idea to report them and because it will help your provider know that phishing emails are being sent through their system. After reporting, delete the emails immediately.
ALSO READ: WATCH: World's Most Hygienic Fare-Dodger Teaches You How to Disinfect When Going for a Ride