While every place in every country in the whole world is now on lockdown and quarantine due to the coronavirus outbreak that has been going around across the globe, many hilarious and funny quarantine experiences are spiraling online. One of these hilarious quarantine stories was about an old lady asking for wine from her neighbors through her window pane.
Whatever day it is in quarantine, people are starting to get bored staying at home. But due to national and global protocols, it is safer to stay at home these days, now that coronavirus cases around the world have already reached a massive number. According to reports, the number of people infected by the virus has already reached 1.6 million, and tens of thousands have already died due to the complications of the virus.
Thus, many government officials and authorities in different parts of the world have already declared national lockdowns, strictly encouraging people to stay at home for health workers to contain and monitor the COVID-19 cases in a particular place.
Supplies for everybody
While the lockdown is ongoing, supplies are starting to be scarce and many people are still going out to get supplies and groceries from essential stores. Only essential stores and shops are permitted to do business while on lockdowns, such as grocery stores, pharmacy stores, and supply shops.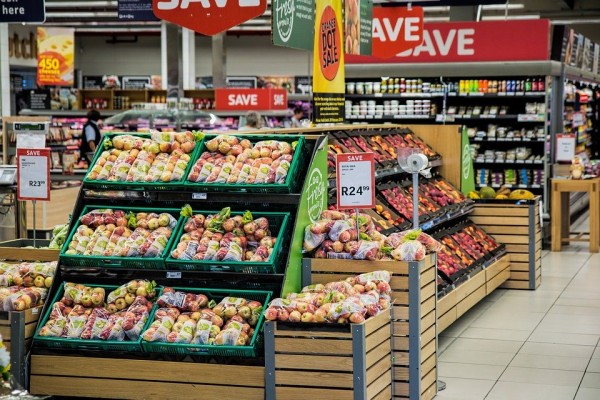 People are also monitored and in some cities and countries, curfews have been implemented, and there is only a limited time frame where people can go out and do their shopping. Some people offer delivery services and even do the grocery shopping for their family, friends, and neighbors to help them out in times of this health crisis.
The important thing these days for most people is refraining from catching the virus and having enough essential supplies at home since it is still unsure of when the lockdown will be lifted.
Grandma needs her "supplies"
A woman shared a photo of her mother putting up a cute cry for help on her window pane-- and it was the cutest help anyone can see today.
Kelly Muller, a daughter to an 82-year old lady, decided to pay her mother a visit and check how she is doing while in quarantine. Annette, 82 years old, was on self-isolation for weeks already to avoid getting herself infected by the virus. Muller thought of getting her mom some supplies from the grocery, thus, she paid her mom a visit.
However, when Muller was reaching her mom's house, she saw that her mom has made a huge, hand-written message, which conveyed a very important message for Muller.
The signage was written by hand in bold letters and in huge cardboard. The old lady wrote on the sign that she needed more wine.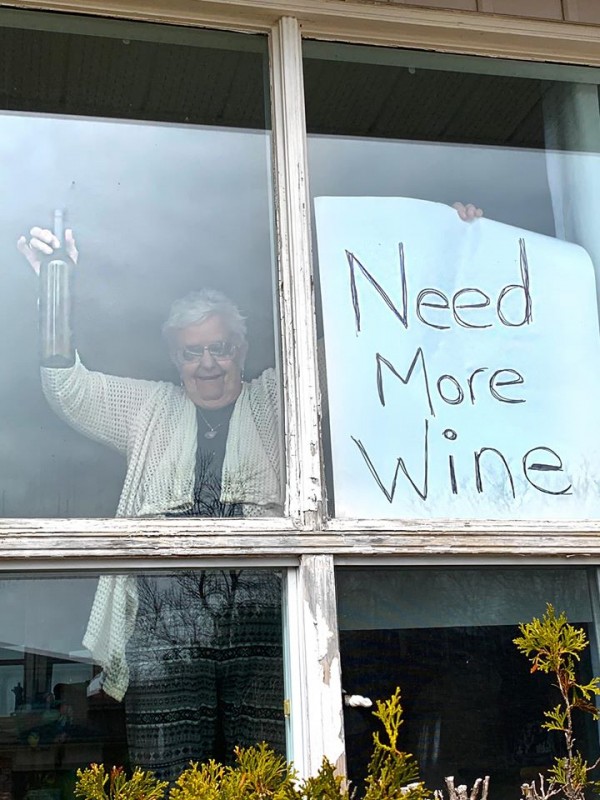 Hilarious!
Muller also shared that when her mother caught sight of her, she was even waving a bottle of empty wine around, signaling that she has run out of wine and that she needs more.
Muller lives in Kingston, Ontario, Canada and is a mother to six wonderful kids. After her visit to her mom and getting her the supplies she needs (plus the wine), she went on Facebook and shared with the world her mother's cry for help.
Her post went viral and made thousands of people laugh at how cute the old lady was.